Last Updated on June 23, 2020 by Christine Kaaloa
Siamese twins babies sharing one set of internal organs.
Photo credit: elephantsleg.wordpress.com
What does Bangkok inspire for you?
When I think of top attractions in Bangkok I think of floating markets, giant golden Buddhas, hawker food carts of delectable street food and smiling Thai.  At the Siriraj Medical Museum Bangkok, you'll find the opposite of all this. Main attractions span two-headed babies, a charred corpse of an infamous serial murderer and a display of unusually, large human testicles!
As much as I love Bangkok,  I was afraid I might be getting into a traveler's rut. My first trip was all about sightseeing historical Bangkok. My second and third visits featured medical tourism, dental crowns and travel shots! By my fourth trip, I was wondering where else Bangkok could take me?
.
The Macabre World of Siriraj Medical Museum Bangkok
Housed in the oldest hospital in Bangkok, the Siriraj Medical Museum, is a macabre hospital museum with displays of true-to-life medical anomalies. It is not your typical sightseeing museum, but more like a Ripley's Believe it or Not.
What is morbid pathology?
This stranger-than-fiction medical facility is housed in one of the oldest hospitals in Bangkok, Siriraj Hospital. This museum was originally constructed to train its hospital doctors and nurses. So you will rare (and rather freakish) medical and scientific cases preserved in large jars of formaldehyde. Today, the Siriraj Medical Museum is open to the public and offers a gripping peek into Thai medical history.
You are prohibited from taking photos in the museum and yet, I found photos from people who have secretly snapped pics despite the clear prohibition. It's probably cause the displays are pretty graphic and very real. You won't find much of this kind of stuff anywhere else!
Upon entering the museum, one of the first rooms is the fetus room. Decorated with rows of unborn fetuses, you will find Siamese twin babies sharing one heart, a cyclops infant and a mermaid baby born with feet joined together. The exhibition room runs a bit on the melancholic side, but it is truly one of the most eclectic collections you will find.
From here on, rooms continue to get progressively more gruesome. But all in the name of "science and medicine".
The Parasitology Museum
Want to bone up on your parasitic diseases and know how to avert them? The parasitology museum will educate you through bottled organs and informative kiosks. By the time you leave it, you'll want to bug spray all your mattresses and place tight security on anything entering your mouth in foreign countries!
Siriraj Forensics Medicine was my next stop…
Competing with my interest in the cyclops baby and how one contracts hookworms… the most gruesome display was  on forensic studies.
This exhibition is comprised of a few rooms  dedicated to victims of murder, suicide and both, tragic and violent deaths, such as being run over by a truck and train. Documentary photos hang on the wall and blood-stained murder devices, such as knives, axes and saws.
There's skeletons of brutally-murdered victims and even, a glass showcase of notorious serial killer and cannibalist, Si Quay, who was sentence to death by electrocution. His charred body stands erect in a glass case while his expression denotes agony.
Siriraj Hospital's forensic study of 2004 Tsunami Thailand
Perhaps the most somber and compelling exhibition, was a documented case study of the 2004 tsunami Thailand , which caused a brutal upheaval for Thailand and its tourism industry in 2004.  Siriraj Hospital sent relief teams of pathologists and DNA specialists to help identify the water-logged bodies of over 8,000 victims off the Andaman Coast, Phuket and Ko Phi Phi. The display showed a documentary film of the disaster relief and photos of missing people and the effort that teams went through reconstructing identities through tooth samples, DNA and skulls.
Though it may seem strange to tourists, much of the museum feels like a library of case studies, which leaves you in amazement and odd wonder. It's not as distasteful or grotesque as it may seem, but rather honest, explicit, riveting and all in the name of science.
Siriraj Medical Museum: How to Get there
Take the Chao Phraya ferry to the Tha Rot Fai pier (also called Tha Bangkok Noi pier) on the western side of the river. Exit and walk due west, then walk left into the hospital grounds, and follow the signs to the Adulyadej building. It's a bit tricky to get to, so you may need to ask locals for directions along the way.
Bangkok Siriraj Hospital Museum Information
Bangkok Siriraj Hospital Museum
Hours:  M-Sat 9 am – 4 pm.
tel. +66 2 4197000 Ext. 6363, 6440.
[email protected]
Admission fee: 40 baht.
Website: http://www.si.mahidol.ac.th/museums/en/index.htm
What things to do in Bangkok would you recommend travelers?
Get my Bangkok Travel Secrets eguide
Want more detail information on Bangkok travel survival tips and getting around?
Buy my Bangkok Travel Secrets eguide.
Get my BANGKOK Travel Secrets Eguide for information on Bangkok dentists, medical tourism and more!
Book your Thailand bus and train tickets in advance

Best Travel Insurance for Thailand
American travelers often pay a premium on travel insurance.  World Nomads offers economic solutions for travelers who seek security and peace of mind.  It covers 150 countries. Read reasons you NEED travel insurance.
Watch Thailand Travel Guide videos for Solo Travelers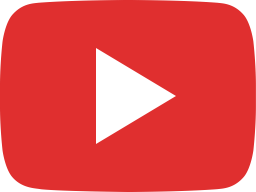 10 THINGS TO DO IN PHUKET | Phuket Travel Guide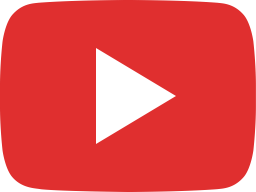 HOW TO USE BIDET SPRAYER TOILETS ( aka BUM GUNS IN THAILAND !!)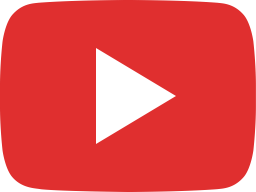 7 ELEVEN IN THAILAND | Shopping in Thailand