Last Updated on August 6, 2020 by Christine Kaaloa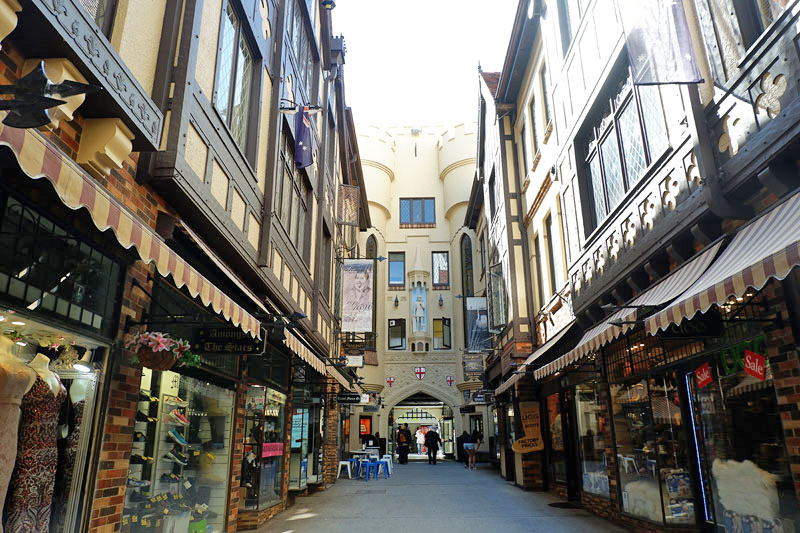 Penned under our expert traveler series, this guest post is written by Claire of Claire's Footprints. Two months in Perth, where she stayed with family and lived in a hostel in Fremantle, helped her see the very best of the world's most isolated city – and she has sung it's praises ever since.  She will be your travel guide to Perth travel tips.
48 Hours in Perth
Perth often gets overshadowed by its larger and glitzier Eastern cousins – Melbourne and Sydney – but I think it's a fantastic city worthy of much more attention, and a great spot to visit if you're backpacking Australia. The centre is compact, and yes, there's not as much going on here as the sprawling capitals of Victoria and New South Wales, but there's more than enough to sink your teeth into for two days or even longer.
Perth is the most isolated city in the world, cut off from the eastern side of Australia by thousands of kilometres of outback. Some people find this as an excuse not to visit, but I think this adds to the intrigue of the city – I find it fascinating that the city developed in the most unlikely of places. I was also one of the crazy people who drives from the eastern side of the country, over the Nullarbor Plain – so once I reached Perth, I was overwhelmingly grateful to see tall buildings again!
Perth is Australia's sunniest city, and the summer it basks in 30+ degree heat every day and absolutely no rain. Even in winter, the days can be mild and bright – which is less that what can be said about other Australian cities (looking at you, Melbourne).
Another reason I love Perth is the community feel there. This might not be something you'll pick up on with just a couple of days in the city, but it might be something that inspires you to return and spend a bit more time here!
Perth is often a gateway for travellers to Australia, especially if you are flying from Europe or Asia; a lot of flights from Asia go to Perth for a lot cheaper than the eastern suburbs, and the first non-stop flight from England to Australia has just started running from London Heathrow to Perth.
So if you find yourself with a layover in the world's most isolated city, don't rush off straight away – check out this Perth travel guide and take some time to see exactly what makes this city tick.
Best Things to do in Perth
What to Eat in Perth
Safety Tips for Solo Travelers
How to Get Around
Where to Stay in Perth
Travel Essentials for Australia
Best Things to Do in Perth

in 48 hours
Things to do in Perth City Centre
Elizabeth Quay
The modern area in the heart of Perth, Elizabeth Quay is a great place to people watch, sit with a book or enjoy the water shows. Or if you are visiting at night, enjoy the bright glittering skyline and the lit-up Elizabeth Quay Bridge behind you. It houses the BHP Water Park, the Bell Tower and restaurants/cafes. Getting There:  It's a short walk from the Elizabeth Quay Train and Bus Port, the Transperth Ferry terminal is located in the inlet and the free blue CAT bus stops near the Bell Tower.
The Swan River
Perthites are very proud of their two rivers. The Swan River is a natural masterpiece, stemming through the city centre bust still managing to stay impossibly blue. There are lots of spots around Perth city to walk along the river – and it's possible to go boating or stand-up-paddle boarding on the waters as well.
Cottesloe Beach
Perhaps Perth's most famous beach, and for good reason, Cottesloe Beach is a complete charmer. The suburb, located about 20 minutes from Perth city centre and easily accessible by public transport, is dotted with beach houses, ice cream shops and open air cafes – all that you could want from a beachside town! The beach gets rather busy in the summer, but there are lots of great spots for sunbathing and swimming. Time your visit with the end of the day to see a spectacular sunset over the Indian Ocean.  Getting there: See map
Read What to Pack for Summer Travel
London Court
A street built in the style of Elizabethan London, London Court is a arcade retail area with very instagrammable architecture! It's an interesting spot to visit in the middle of a modern city; it was built in 1937 by local Mr Claude de Bernales. It's worth strolling down to admire the replicate architecture; and purchasing some Perth souvenirs at some of the local shops!  Getting There: 647 Hay St and Georges Terrace.
Cultural Centre
Located in the heart of the city, a short walk from Perth train station, the Cultural Centre is home to Perth's Art Gallery, Western Australia's state library and is the site of the main Western Australia Museum – although this is currently closed for redevelopment and will reopen in 2020.
The art gallery is still open and is free to enjoy, with exhibitions ranging from modern art to Aboriginal pieces. There are also several temporary galleries at any one time. In the summer, there are often open air events and concerts in the outside area of the cultural centre.  Getting There: Conveniently located within easy walking distance from the Perth train station.
King's Park
There are so many activities to do in King's Park, but if you have limited time in the city, it's worth checking out for the viewpoints alone. As the park is slightly elevated, many spots within offer spectacular vistas over the city below. There is a war memorial which pays tribute to Australian soldiers who lost their lives in various wars, as well as botanical gardens and lots of cycling and short walk trails. Getting There: Take Transperth bus route 935  from St Georges Terrace into the heart of the Park at the Fraser Avenue Precinct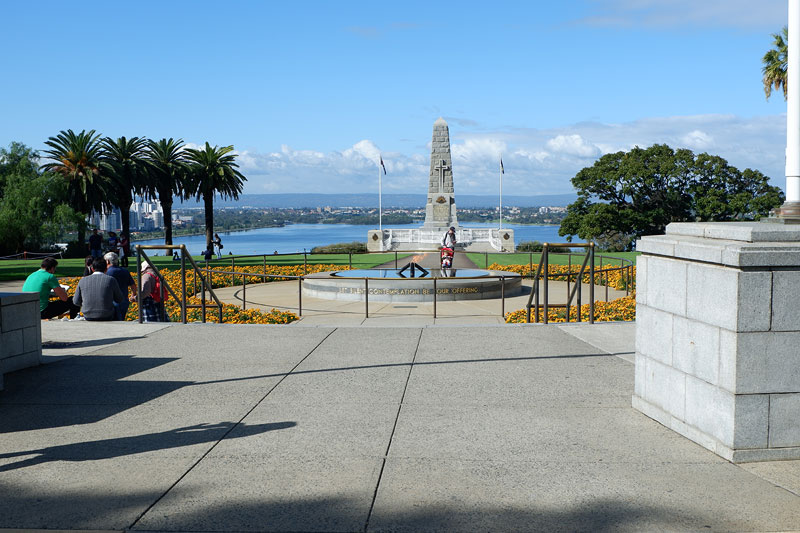 Things to do in Fremantle
Some say it's a suburb of Perth, some say it's a completely different city, but one thing's for sure – Fremantle, or 'Freo' as it's affectionately known – is a must visit while you're in Perth. Located about 30 minutes by train from Perth centre, there are a variety of great things to do in funky Freo.
Fremantle Markets
Head to the Fremantle Markets on a Friday night, Saturday or Sunday to eat locally sourced food, purchase one-of-a-kind gifts and find some super Australian memorabilia! There's often live entertainment as well. Getting there: Located on the corner of South Terrace and Henderson Street . (see map)
Fremantle Prison
The Fremantle Prison is a fascinating spot; with tours taking place daily. Tours will tell you all about the building's intriguing history – from being the place of internment for British convicts to ghostly stories of the past. You'll have the opportunity to see various jail cells as well as the recreation and dining areas.  Hours: 9am – 5pm, 7 days a week, Closed Good Friday & Christmas day. Website.  Getting There: See Map
Roundhouse
Set against the backdrop of Fremantle's best beach, the Roundhouse is another historical spot to enjoy in the town. Be put in the stocks and learn about the history of the building; it was used as a gaol before the larger Fremantle prison was built. It's also the oldest building in Western Australia – and below is the oldest tunnel in Western Australia – so it's well worth checking out, especially as entrance is free!
Fremantle Harbour and Waterfront
The oldest part of Perth and the city's historic port, Fremantle Harbour is absolutely beautiful. Spend some time walking around the waterfront looking at all the boats, or take a seat on one of the beaches. There's also beach huts and other seaside features; lots of photo opportunities!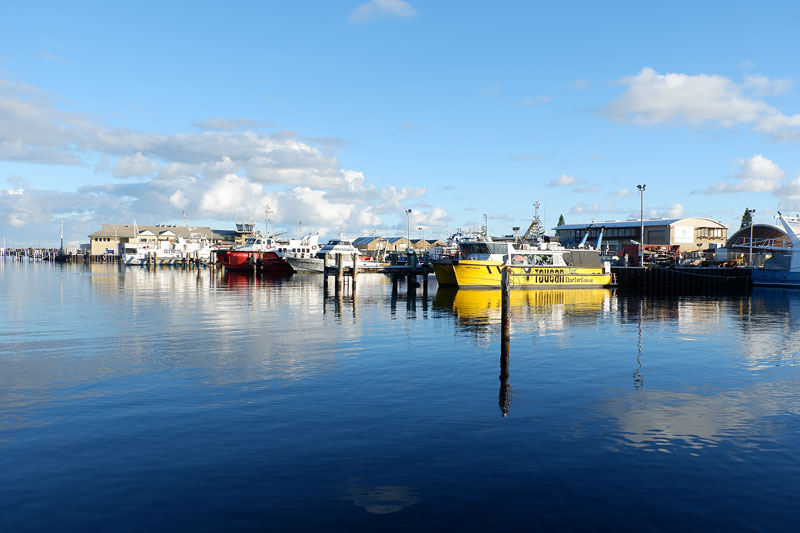 Rottnest Island
This is a whole day trip, so if you only have 48 hours in Perth it will take up a chunk of that time. But nobody ever regrets a trip to Rottnest Island; it has some of Western Australia's best beaches (which, if you've seen any other beaches in this state, you'll know is a huge praise), and it is home to the cutest resident animal, the quokka. Get a selfie with these friendly locals, hire out bikes and comb the island, or kick back on one of the many beaches and go snorkeling.
Rottnest Tip – it's expensive to get the ferry over there on most days – around $80 – but on Tuesdays it's half price. If your trip coincides with a Tuesday make sure you book your ferry tickets in advance!
Must Try Foods in Perth
While Australian food itself isn't all that inspiring (apart from a summery Aussie BBQ, of course!), Perth's proximity to Asia means that lots of global foods have been introduced to the city.
Indian food at Annalakshmi
Looking out over Elizabeth Quay and the Swan River, Annalakshmi is a restaurant that makes a difference. The Indian buffet is self-serve and it's pay what you wish. It's a non-profit, so is good option for budget travelers, but remember to be fair and remember that they have to cover not just the cost of food, but the normal costs of running a restaurant as well. By the way – the food is delicious.
Annalakshmi, Hours: 12 pm- 2pm, 6pm – 9pm. Location: Barrack Square, Jetty 4 Riverside Dr
Seafood in Fremantle
I'm vegetarian, so can't vouch too much for Fremantle's seafood – but I've heard it's delicious. Restaurants nationwide source their seafood from Fremantle, but of course here, it's all local, so is one of the more sustainable places in Australia to consume seafood. There are lots of seafood restaurants lining the harbour.
Coffee and vegetarian snacks at Moore & Moore Café Fremantle
Australia is known for its keen interest in coffee making, and Moore & Moore Cafe Fremantle is my favourite spot in Fremantle to grab a fix of caffeine. Offering coffee, snacks and delicious meals – with lots of vegetarian and vegan options – this café, with a scenic outside garden, is the perfect place to soak in the atmosphere of Fremantle. There's even an attached art gallery!
Moore & Moore Cafe Fremantle, Hours: 7am -4pm. Location: W D Moore & Co Warehouse, Building 46/42 Henry St.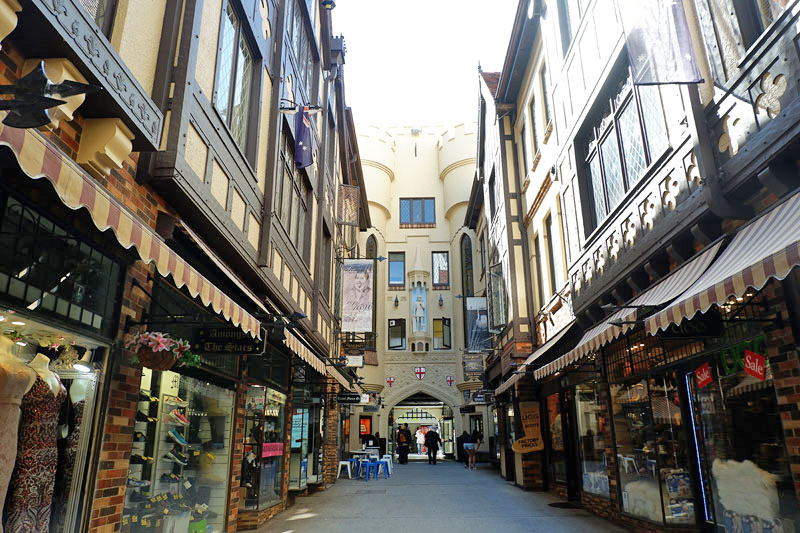 Getting Around Perth
A rail network serves the city and suburbs and is pretty reliable. Take free CAT bus around Perth City centre and Fremantle centre to see the highlights of each area. See a free downloadable CAT bus map. You can also use traditional taxis or Uber.
Hiring a car is not necessary unless you're staying a little longer and want to check out some of the other great spots in Western Australia.
Where to Stay in Perth?

There are a variety of great neighbourhoods to stay in in Perth, depending on your tastes and budgets.
For those who want to be in the heart of the action, Perth City Centre is a great spot to enjoy the highlights of the state capital.
Northbridge is a vibrant area with lots of cafes and bars. It's not the safest area after sundown though, so caution should be exercised when travelling here. Billabong Backpackers is a great option for solo travellers.
If you're visiting in the summer months, accommodation in Cottesloe will enable you to be close to the beach and enjoy some spectacular sunsets, right by your accommodation. This suburb also has the benefit of being located midway between Perth and Fremantle.
Fremantle is a wonderful place to stay, especially for solo female travellers, as there are lots of hostels and plenty of backpackers around. It's about half an hour by train from Perth, so it still is very feasible to see all the highlights. Fremantle's Old Fire Station Hostel is one of the best hostels in Australia and is a must-stay for any solo travellers in the town.
Is Perth Safe for Solo Travelers?

Perth is a very safe city, with a low crime rate and not too many of the scary animals that Australia is famous for! Take care walking around Northbridge at night – muggings have been known to occur in this area.
You won't find any snakes and spiders in Perth centre, but if you are exploring the suburbs or surrounding nature and are unlucky enough to be bit, get to the nearest hospital asap – snakebite antivenin is nearly 100% effective when administered quickly.
Although attacks are very rare, sharks have been known to be in the waters in Perth beaches. Observe the signs and don't go swimming if it says a shark has been sighted – in the summer, helicopters constantly watch for sharks and they are great at ensuring that people and sharks aren't in the same swimming spot!
48 Hours in Perth Conclusion
So many people skip over Perth, but I think it's a really special city with an amazing atmosphere. Built in the middle of the desert, yet with beautiful surrounding nature and a warm community calling the city home, it's a city that really pulls you in. Twin that with the history and culture of Fremantle and the paradise island of Rottnest, and you've got a perfect layover destination. Stay a few days while you adjust to life in Australia, or spend a bit longer and see some more of what the amazing state of Western Australia has to offer.
What do you think of this Perth Travel Guide? What are your best things to do in Perth?
48 Hours City Travel Guides
48 Hours in Rio de Janeiro
48 Hours in Porto
48 Hours in Budapest
48 Hours Pokhara
48 Hours Delhi
If you enjoyed this post, Pin to Pinterest!