Last Updated on June 20, 2021 by Christine Kaaloa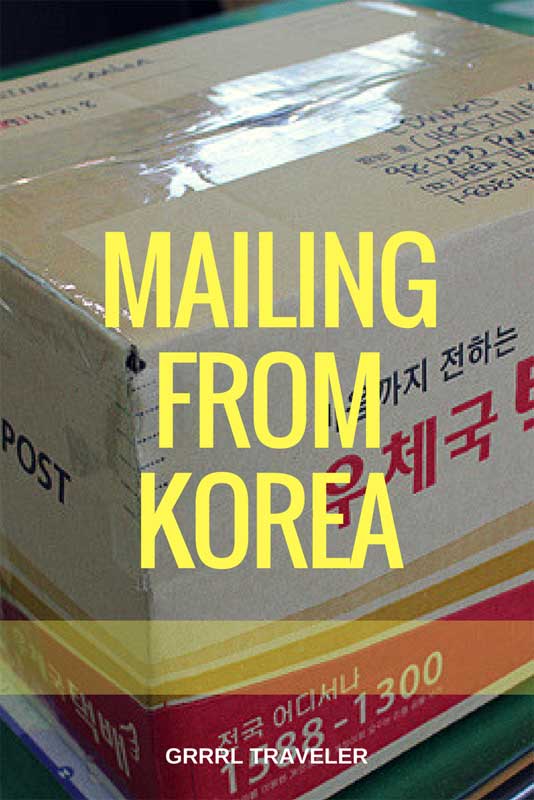 So when the Korean computer repair shop couldn't revive my Mac Airbook this past month, I didn't know what to do with it. Now that it was deemed waste, I didn't feel like packing dead weight onward in my travels.
It was time to do what I do, …whenever my traveling is weighed down with too many souvenirs… I mail it home!
Is mailing things from Korea cheaper and easier than doing it anywhere else?
Living in Korea, I have shipped off boxes from Korea before, to know that mailing things from Korea is one of the least expensive countries in Asia to ship from.
Do you know that a medium-sized box mailed from New York City to my home in U.S./Hawaii has cost me roughly $40-50?! … that was three years ago and I shipped it under the cheapest shipping option, which also took months to arrive! Shipping things from South Korea via the local Korea Post office- that exact shipping size–  now, cost me roughly $20, while taking 1/2 as long to get to me!
In fact, when I originally moved my life back home from Korea, a year's worth of living was shipped back in four or five boxes. The sum total of my move, didn't even tally $100. Other expats in Korea will share similar stories. The cost of shipping from South Korea via Korea Post is shockingly low to what we're used to spending in our own county.
It made me think of two things:
Aren't all American states supposed to have shipping discounts for each other?!
I love Korea Post!
.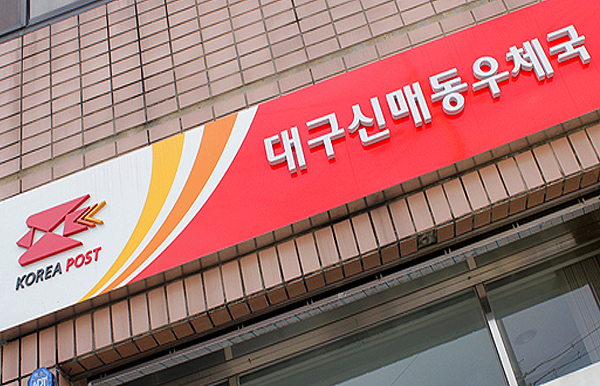 Mailing things home from Korea is cheap and easy.
If I'm shipping souvenirs from Korea, I don't worry about packing my box  FULL.

Although the U.S. Postal Service, is our best and cheapest alternative in the U.S.,  shipping costs aren't cheap.
Mailing boxes anywhere outside the mainland U.S., I often paid a lot.  Do you know a DVD mailed off to Germany from New York cost me roughly $15 (… or was it was more?).  A padded envelope to Delhi (mailed from Hawaii) with a light-weight box of Hawaiian Macadamia nut candies cost me $24 (and that was after I alleviated it of extra weight)! Ouch. It got to the point where, the idea of "Shipping" anything outside of the mainland U.S. , equated tossing things out to lighten the load!
But as I stood before the Korea Post postal clerk, listening to her tell me how I could alleviate my shipping expenses by cutting my box down to fit my laptop, …my mind began to calculate a different alternative…
If I was going to ship my laptop home and it wasn't going to hurt my wallet, then… why not pack in as much as I can!!!
You could say, Korea Post inspired me to open my floodgates of souvenir shopping in Korea! (check out my list of things to buy)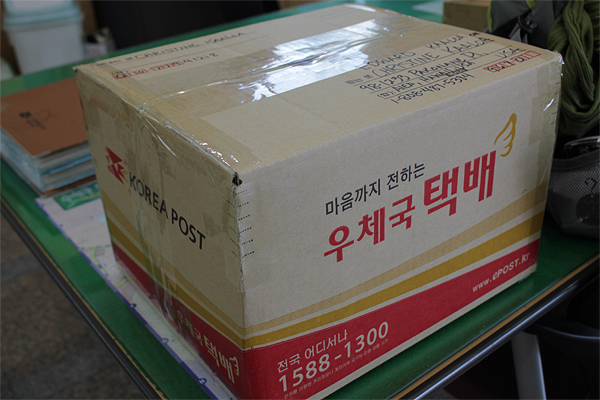 How easy is shipping things from South Korea?
When I finally brought my box to the post office, packed and stuffed to the rim with souvenirs and clothes, it only got better…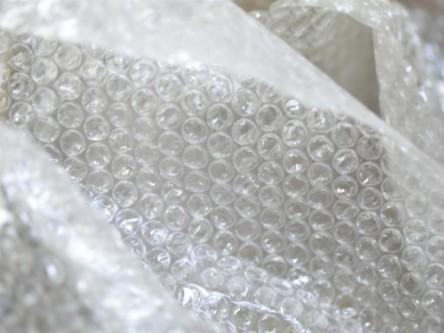 The kind postal clerk sized my box and unrolled a huge wad of bubble wrap and asked me if I'd like to use it for my laptop.
How much does it cost?   Free charge.
Stunned, it took me all of 15 seconds to register that I wasn't back in the U.S. where every incremental piece of an item isn't weighed, measured and charged a price.
Do you sell packing tape here?
The postal clerk smiled and pointed me to a table, where people were packing their boxes and taping them up for mailing.  Scissors, different sized rolls of packing tape and markers… it reminded me of a kindergarten arts-and-crafts table.
All of it… free charge. I was in postal heaven!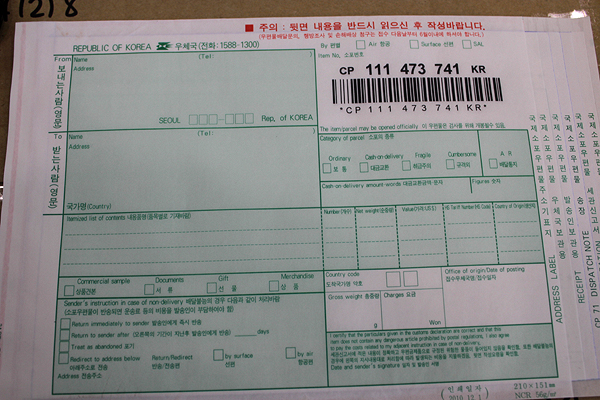 I went to the kisok of mailing forms to fill out an International Mailing Form. It was written in both, Korean and English.
I reached for a pen but instead,… in the holder contained pair of reading glasses!  Low and behold, the holder offered community reading glasses, in the case you had difficulty seeing what you were filling out. Wow!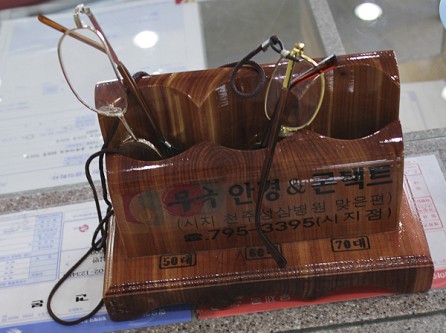 Okay, that part kinda blew my mind…
While I didn't need reading glasses, packing tools are things I generally have to bring with me to the post office or buy. It's a huge pain and it's these little things which add to your increased expense.
If you're a tourist shipping souvenirs home, the fact you can literally come "empty-handed"makes shipping stuff from Korea ideal.
At Korea Post almost everything is provided for you.
Free . of.  charge.
How to find the shipping rate from South Korea to U.S.?
Like most places, shipping is priced by weight and how quickly you would like your stuff to arrive. So if you fill your box with rocks, you'll obviously pay more than I did. But I've mailed boxes of full of clothes from the United States (state to state) and it was roughly within the same price range as shipping from South Korea to the U.S..
When I fill out the form, I tick "Surface air"…  cheapest shipping… aka slowest delivery time.  Duh.  The delivery could take one to three months. If you're not in a rush; I definitely recommend this option. The speedier the shipping option you choose, the rate will be higher.
The postal clerk weighed my box and tallied my bill.  "That'll be 24,000 won ," she said. (That's somewhere around $22USD.) I pulled out my wallet.  Oh, by all means!  Yes, let me pay! Please.
How to find the online shipping rate from South Korea :
First, visit the Korea Post (English website): www.koreapost.go.kr   Click on the Guidance for International Mail.  It shows Country by Price Indexes, as well as by shipping method: Letter/Postcard, EMS, Small package, International Parcel, etc… Voila! It is as simple as that.  To find out how long shipping from Korea to your destination will take, click on Delivery Standard.
What are your experiences with mailing things from South Korea?
Note: Please do not ask about costs for shipping things from wherever you are. I am not the Korean Postal service. That is something you will have to ask them.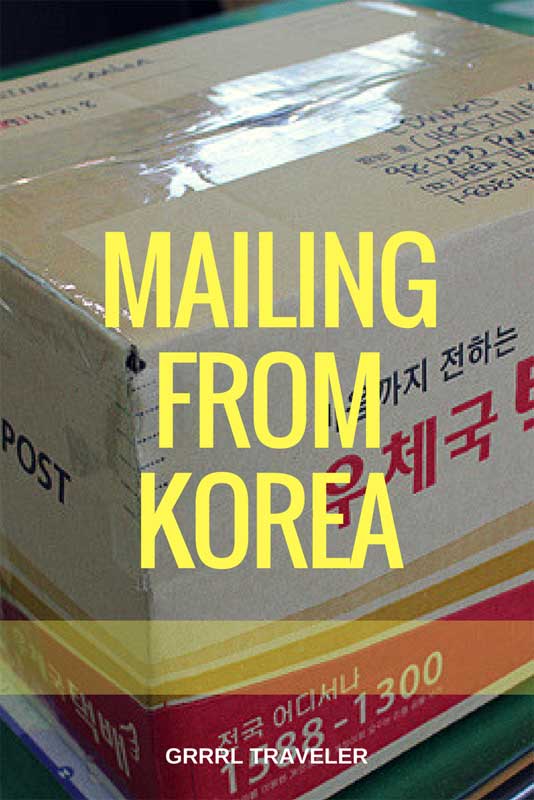 Video Playlist Series:  Korea Travel Essentials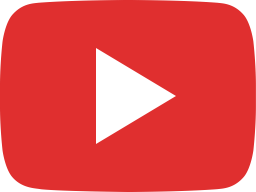 TRAVEL SKIN CARE HAUL + My COVID Face Shields Fashion for Travel | $100 Korean Skincare Haul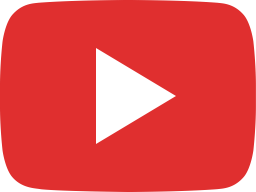 KOREAN 7-ELEVEN FOOD HAUL + INCHEON AIRPORT TERMINAL 2 Tour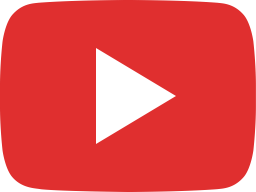 KOREAN AIRLINES FOOD Review + INCHEON Airport TERMINAL 2 Tour