Last Updated on August 14, 2023 by Christine Kaaloa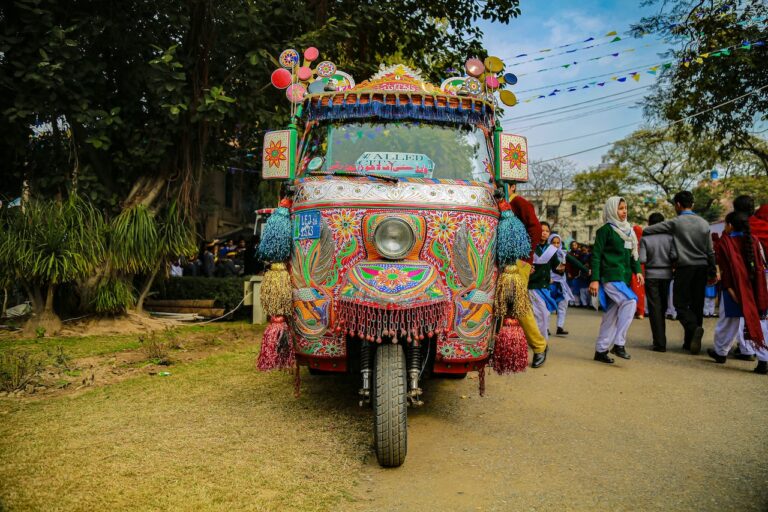 This post may contain affiliate links. I never leave home without travel insurance. Click for the insurance finder tool or check out popular insurance options that travelers use.
.
Despite ancient history, breathtaking natural landscapes, popular mountain trekking, delicious food and warm hospitality, Pakistan is often overlooked by tourists. However, the country has been gradually opening up to tourism in recent years. Before you plan your trip to Pakistan, there are things to know before traveling Pakistan to make your trip hassle-free, safe and enjoyable This guide shares essential Pakistan travel tips to keep in mind before traveling to Pakistan.
Note: I have not traveled to Pakistan yet, so much of this comes from research for my own trip preparation.
Things to Know before traveling Pakistan | Pakistan travel tips
1. Natural Beauty
Did you know Pakistan is home to some of the world's most breathtaking landscapes? From the towering Northern peaks of the Karakoram and Himalayan mountain ranges to the stunningly, lush green valleys of Hunza and Swat, it is not known as the Switzerland of Central Asia for nothing!
Home to some of the world's highest peaks, it attracts as many hardcore trekkers as Nepal. The country also boasts stunning lakes, such as Attabad Lake and Lake Saif-ul-Malook, and magnificent waterfalls, like the majestic Neelum Valley Waterfall. And the list goes on…
2. Rich Cultural Heritage
If you're a cultural enthusiast, Pakistan is home to a diverse mix of cultures and traditions, with a rich history that spans over 5,000 years. It has a Sufi heritage which gives way to the ideology of Islam.
Visitors can explore ancient archaeological sites like the ruins of Taxila, an ancient city that was once a center of Buddhist learning.
Archeologically, there are forts, shrines, mosques, tombs, stupas, monuments and petroglyph carvings to visit.
3.  Islam is the main religion
Pakistan is 97% Islam, with Hindus, Christians, Parsis, Sikhs, and Buddhists sharing the rest of the breakdown. As an Islamic character, you see mosques, palaces, tombs, and fortresses
4.  Outdoor Adventure
Pakistan is an outdoor adventure lover's paradise, offering a wide range of activities like trekking, mountaineering, and white water rafting. Home to some of the highest and most scenic mountain peaks in the world, many visit Pakistan for trekking. The country's rugged terrain provides an ideal setting for numerous trekking routes that offer stunning views of the surrounding landscapes. I've heard the beauty even surpasses Nepal (gasp!)
 K-2 is the second highest mountain in the world.  Nanga Parbat, also known as Killer Mountain, is Pakistan's second highest mountain with a nickname that has solidified its reputation as a challenging trek. But there are  easier bucket list hikes that will garner epic views, like Fairy Meadows– known for its seemingly magical beauty- and Passu hike to Borith Lake where you'll pass glaciers and Lake Attabad.
And this is just the tip of the glacier!
5. Pakistani Food
Pakistan food has Indian roots but its mixed with Irani, Afghani, Persian, Western and Mughal influences (check out this introduction to Pakistani food). It has a wide range of dishes, from spicy and aromatic curries to succulent kebabs and biryanis. Some must-try dishes include chicken tikka, nihari, and biryani.
Do you have broader Pakistani eating goals to aspire to? Check out Migrationology's list of Pakistan Must Try foods.
6. Food Safety & Health in Pakistan
Travelers should take precautions when it comes to food and drink. It's advisable to avoid tap water and instead opt for bottled water, which is widely available.
Additionally, be cautious where you try street food, as it may not be hygienic. It's best to have a food guide to introduce you to reputable spots but also be prepared in case you get sick. Bring your western antidiarrheal just in case. You can also visit the local pharmacy for any medication if you get sick in Pakistan.
Follow my guide on how to avoid getting sick whilst traveling
7. Vegetarian dishes do exist in Pakistan
Veganism is not a concept in Pakistan, as it is a largely meat loving country.  However, there are dishes that just happen to be vegan/ vegetarian such as dal (lentil) dishes, lobhia kah salan (dish with black-eyed peas), pakora (fried vegetable fritters) and aloo paratha.
There are bean and vegetable dish variations prepared with various spices and curries: Shahi daal (moong dal), bhindi masala (okra), maashki dal, aloo chana (potato with chickpeas), lotus root curry, baingan ki borani (eggplant dish), chana dal samosa (see food photos here).
8. How to Get a Letter of Invitation for your Pakistan tourist visa
For a while, the only way to get your Letter of Invitation to apply for your Pakistan tourist visa was by being invited by a Pakaistani local or Pakistan tour operator. This is still the most reliable way. However, today there are a couple more options.
Some travelers have mentioned they applied with just their hotel details. However, some have also said they encountered pressure from officials, who claimed their visa was done the official way and wanted baksheesh (or side payment to look the other way). Those travelers lied to having no money on them and pretending to not know what the official was talking about. But that iffiness, lies and feigned ignorance is stressful. The last thing you want is to sour your trip and impression of Pakistan by dealing with is a sketchy official, just so you could shave a few extra bucks. Not worth it, if you ask me.
The other option is to hire a tour operators in Pakistan to issue you an official Letter of Invitation. For a small service fee, they will send you a Letter of Invitation (which also entails a Tour Business License and a Sponsor's Identity Card ) so you can rest-assured you've gone the official and fuss-free route.
9. How to Get a Pakistan tourist e-visa
Pakistan requires a Pakistan tourist e-visa for entry. You will not be able to board your plane without your visa.
You can apply for a Pakistani visa through the country's embassy or consulate in your home country but the easiest way is to get a Pakistan tourist e-visa online via the Pakistan government website (if your country is eligible). Always use NADRA, the government site. You'll be required to have a passport, passport photo and a Letter of Invitation and hotel/itinerary details. It's not too different from getting an India tourist visa.
You can get a 30-day, single-entry or multiple entry tourist e-visa. The single entry visa itself is good for 3 months. Pakistan visa fees range (you can calculate your cost here).
The process of obtaining a visa can be as quick as a few days or it may take weeks. It is advised to apply at least three months in advance of your trip, so you don't stress about it.
Tip: It's always a good idea to make copies of your passport and other important documents. I like to make both, printed and mobile photo copies. The latter gives me quick access and is great when your passport is at the bottom of your bag or back at the hotel.
10. Currency
Pakistan is a cash-based society and the official currency of Pakistan is the Pakistani rupee.
Foreign credit cards are not widely accepted although you may be able to use them at large western hotels and higher-end shops in urban cities like Islamabad, Karachi and Lahore.
ATMs can be found in large cities, but not all ATMs take foreign cards. Foreigners have mentioned that Bank Alfalah, Habib Bank, and MCB Bank are good for foreign ATM/debit cards.
Withdraw enough cash before traveling up north or to more remote villages as ATMs are limited, challenging to find and its dispenser may run out of cash. On the tour, it is advised to take out enough money before leaving the urban cities.
Order from your home bank: You might consider ordering Pakistan rupees from your home bank, to reduce your stress and have money when you arrive into Pakistan.
Foreign exchange shops take USD, Euro & popular currencies. Exchange money at local banks to avoid scams.  Bring clean unmarked and newish looking bills. Large bills of $50 or $100 are advised as well. Otherwise, money exchanges will either not accept your bills or give you a bad exchange rate. 
11. Urdu
The official language of Pakistan is Urdu. Although many people in Pakistan speak English, it's still a good idea to learn some basic Urdu phrases, such as hello (salam), thank you (shukriya), and please (meherbani).
Safety and Security
12. Research, beyond the media
When I told friends I wanted to travel to Pakistan, they thought I was crazy- why in the world would you want to travel to an unsafe country?
 Like any other country, Pakistan has its share of security challenges. You will almost always find something negative or scary in the media about Pakistan, just as it is with India, or Turkey, Greece, South Korea, Thailand, Myanmar, etc..
First, it is advisable to check the latest travel advisories from your country's government before planning your trip to Pakistan. It is also important to get a fuller picture from the travelers and locals that are actually traveling the country in real time. Check travel blogs to research what travel bloggers have experienced.
While most of the country is safe for tourism, there are areas that are considered "high risk areas" and are off-limits to foreigners. These include the border regions with Afghanistan and India, as well as parts of Balochistan and Khyber Pakhtunkhwa provinces. These are places you would not generally go as a tourist and if you did, the government would send guards.
13. Security Guard Escorts for tourists
If you feel you want an escort, you can hire a security guard escort through a local operator. The Pakistan government tourism department sends security guard escorts to travelers who enter through Iran and travel Balochistan. or enter non-safe and tribal areas… areas where tourists shouldn't be traveling. In general, you should not be visiting high risk areas.
14. Research travel forums and get local perspectives
Research and post your questions in Pakistan travel Facebook groups. There's a different narrative going on in these "inner circles". If you ask locals if Pakistan is safe, you'll find many of them will respond with a resounding YES! They'll tell you the hospitality of Pakistani people is overly welcoming and people will open their homes to you. While there high risk areas you should avoid, usually these are places you would not go as a tourist.
When I posted a query on safety in a forum, a local government tourism official corrected that the U.S.A travel advisory marked Khunjerab national border (by China) as dangerous, when it is in fact, safe. Locals know where the dangerous zones are and whether some warnings are well warranted.
15. Warm Hospitality
Pakistani people are renowned for their kindness, generosity, and hospitality, and visitors often find themselves making new friends and connections, welcomed with open arms by the locals. Nevertheless, solo female travelers should show a little restraint as solo interaction does not always mean the same thing.
16. Pakistan dress etiquette is to dress modestly
Pakistan is a fairly conservative country, so it's important to dress modestly, especially when visiting religious sites and just traveling around town.
Both, men and women are recommended to cover their shoulders, arms, and legs in public.
For men, T-shirts and jeans/trousers or okay anywhere in Pakistan.
Women should wear loose-fitting clothes that cover their arms and legs, and a headscarf is recommended when visiting mosques.
The Shalwar kameez is a light-weight, loose-fitting shirt/blouse top and pants combination. If you've ever bought a kurta in India or Nepal, then you can likely use that.  The shalwar kameez is the common local denominator of comfortable clothes, for both men and women (read tips on how to buy/wear one). It is an ideal outfit to navigate both, weather fluctuation and cultural etiquette.
Dress in the mountains and up north in the Gilgit-Balistan/Hunza area are a little more flexible, as locals are used to seeing tourists trekking in all kinds of clothes. For women, long sleeves are still recommended, but t-shirt wearing is okay only when trekking or engaged in physical exertion. No shorts for men or women however.
17. Respect local customs
Pakistan has a rich cultural heritage, and it's important to respect local customs and traditions. For example, it's considered impolite to eat or drink in public during the month of Ramadan, and you should always remove your shoes before entering a mosque or someone's home.
18. Patriarchal country and strict conduct of propriety between sexes
Pakistan is a strong patriarchal culture. Families are very protective about their daughters and wives and so you won't see many of them outdoors in public. Thus, you will notice a shocking population of men walking the streets and if you're a female traveler, they may stare. This is something that I felt culture shock with when traveling India – it's similar- and it took a while to get used to.
Thus, Pakistani culture has strict rules of propriety between sexes and there is little public interaction between them. If you are a woman, avoid shaking hands with men. Advice from local Pakistani women and female travelers who have traveled Pakistan will warn you that even a smile can be taken the wrong way.
Solo female travel and independent travel is possible for women, but one must be watchful and street smart. Flirtation with men won't be taken casually and should be avoided.
19. Sexual harassment
Similar to India, sexual harassment can exist in a male hierarchical society like Pakistan. Female travelers who are naive and do not understand cultural improprieties, may be in for a rude awakening. This is why it is always important to research cultural etiquette before traveling Pakistan and dressing modestly to blend in is advised.
If you're a woman, avoid sharing your personal marital or hotel details, phone number or email with Pakistani men. The advice feels similar to India in that it opens the door to potentially accepting sexual advances
I've read about women being stared at, being groped in passing or exchanging their phone number only to get a barrage of sexually explicit texts and inappropriate invitations.
However, it is essential to understand that sexual harassment is not acceptable behavior in conservative culture that Pakistan is. Men should not be misbehaving towards women.
Tip: Bringing it to public attention in a loud way, the community will bear down on the man and come to the woman's rescue. If no one comes to assist, then be even louder and shaming so that people know he is a scoundrel.
20. Segregation
Due to the strict code between the sexes and the possibilities of sexual harassment that Pakistani women face, there is a strict code of segregation to protect women from unpleasant situations. Look for the female and male sections. If you are the only woman who is surrounded by men in a train car, you're in the male section.  Leave and look for signs for the female section. there are female cars and male cars.
21. Transportation
Pakistan has a well-developed transportation system. However, it's essential to keep in mind that road safety standards in Pakistan may not always be up to par with western safety regulations. Accidents are not uncommon and weather can affect road safety as well.
Buses can be crowded. It's recommended to use a reputable taxi service or hire a private car with a driver. Some travelers like to bike or drive a motorcycle to get around. Just know road standards may change with the weather. Keep plans flexible.
When using public transportation, avoid traveling at night. If you're renting a car, be cautious and avoid driving in remote areas or at night.
Tip: Pack light so you can fit on crowded public transportation. Check out 6 Best Convertible Carryons for Solo Travelers
22. Altitude sickness (AMS)
When visiting Northern Pakistan, you'll be traveling higher altitudes and thus, may experience symptoms of Altitude sickness or AMS (Altitude Mountain Sickness). This occurs when there is a lack of oxygen in your body and it needs to acclimatize. Symptoms can range from nausea, vomitting, dizziness, headaches, physical fatigue, shortness of breath, rapid pulse, insomnia (read this Pakistan blog and Nepal trekking blog ) .It's best to avoid physical exertion and acclimatize before going higher.  It's best to consult your doctor if you have any pre-existing medical concerns.
The first day I arrived in Ladakh– which runs parallel to areas of Northern Pakistan- it felt exhausting simple to walk from my hotel into town and my heart raced at night as I was going to bed. I had to take things slow for the first couple of days.
23. Be prepared for emergencies
Make sure you have travel insurance that covers medical emergencies and repatriation. I always carry a small first-aid kit of bandaids and antibacterial ointment.  Know the location of the nearest hospital or medical facility. I like to always be aware of the local pharmacies; when i'm sick, I make a visit there.
24. Be open-minded:
It's important to keep an open mind when traveling to Pakistan. It's a country that is full of surprises, and you never know what kind of amazing experience you might have if you're open to new ideas and experiences. On road trips and pit stops, you may come across
squat toilets
; always bring your own tissue as these spots may not have them.  In more remote areas, there may be power cuts and limited to no access to WiFi.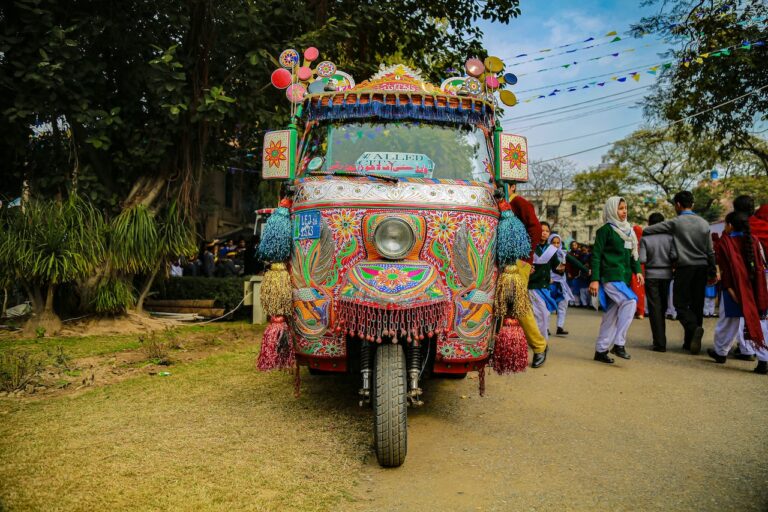 Conclusion
In conclusion, Pakistan is a hidden gem that offers visitors an array of natural beauty, cultural heritage, warm hospitality, adventure sports, and delicious cuisine. Despite some negative portrayals in the media, the country is generally safe for tourists who exercise common sense and take necessary precautions.  By following these guidelines, you can explore the country's rich culture, history, and natural beauty without any hiccups.If you are looking for an off-the-beaten-path adventure, Pakistan should definitely be on your travel radar.
Can't make my Pakistan trip dates but want to travel my itinerary on your own?
Email me for tour information
 What are your Pakistan Travel tips? What would you add to Things to Know before traveling Pakistan?