Last Updated on July 16, 2023 by Christine Kaaloa
India is an immense country. So trip planning for India can be overwhelming if you are new to solo traveling India. Don't worry. I've got you covered in this beginner's guide to India travel.
A Beginners Guide to India Travel
From India travel tips on culture, insights on ashrams, lessons for a first time solo travelers and more this guide to traveling India will breakdown basic India travel tips that travelers need to know.
Planning your first trip to India? Start here. Read about how to Get an Indian SIM , an getting an Indian Tourist Visa for U.S. Citizens
What to Wear in India?
Traveling India you'll find there's slow change… but it is modernizing with youth donning hip and sexy fashions. Still for female travelers who do not know their way around Indian culture, it is safest for women to dress conservatively. No bare shoulders or short shorts and skirts. While Indians wear modern clothes in larger cities, you are likely to cross paths with Indians from rural villages as well and they hold traditional values. Also, you'll find there's a robust population of men… they will oggle you if you wear anything revealing.
Local clothing: Saris, paps and kurtas. They are inexpensive. Tourists will always stand out, but donning local clothing helps you to blend a little more. Locals might assume you're an expat who lives there or are married to an Indian. Either way, it shows you've embraced the culture and might be knowledgeable about it. This will keep you from appearing like a naive tourist.
Cotton clothes: You want to wear lightweight clothing as India's heat can be like a summery hot.
Leggings : Indians wear leggings, but usually it's over a long shirt for conservative tastes.
Long skirts: Long skirts are great because it allows airflow for those hot days and it is easy to navigate when you have to go to the toilet (Note: Most toilets in India are squat toilets!)
Bring flip flops (aka slippers or thongs. I like wearing my Havianas
). If you're planning on visiting temples, a common practice is to remove your shoes.  Slippers are easy to remove and if you bring a plastic bag, to carry them in your backpack or purse (or you can pay and have them watched by a 'shoe watcher'. Yes, this is an actual job in India outside of temples).  Flip flops are also easy to wash should you ever step in cow or dog poo.
Scarves are common in India as it's part of the wardrobe. They come in handy for two things- covering yourself from dust inhalation and for entering Sikh temples where you must cover your head.
.
What to Pack for India Travel
I have traveled India for three months straight to explore and do my yoga teacher's training course. However, this two-in-one packing list is based on a three month trip of traveling India and Southeast Asia back-to-back.
What I packed for my trip to India
What essentials will you need to avoid drinking bad water or dealing with insects?  Check out my travel essentials to bring to India.
Getting Around in India
India is an immense country. It can take up to one or two days just to travel from city to city.
Here is a list of all the transportation I've used in India thus far!
One of my biggest India travel tips is to expect haggling.  There is a local price and a tourist price and you will probably always get the tourist price. For western travelers, this won't burst your bank, but it's ideal if you know the ballpark rate. You will have to haggle in India.
Prepaid or Metered Taxis
Even Indians get fed up with taxi drivers. A rule of thumb is to always request your taxi to use the meter. Some will try not to.  If they refuse, get out and use another. Otherwise, airports and train stations occasionally have prepaid taxi centers, where you pay a standard rate up front. If you do not know if the prepaid center is the right place,  ask trustworthy locals.
Rickshaws
Rickshaws are man-powered ride services, where the driver pedals you around. It is great for short distances. Locals will let you know how much to pay rickshaw drivers for the distance but generally you'd haggle.
Rideshare
Even Indians encounter difficult taxi drivers, occasionally finding the experience abrasive, rude, stressful and unreliable. So ride share services like Uber and Ola Cabs have really taken off in metropolitan Inda. While both services are good, i've heard locals sing the praises of Ola Cabs a bit more.  Download Ola Cabs app, a new trusted service Indians use to get away from scamming taxis!
Metros, subways and buses
India's public bus system is pretty decent, reliable in government long distance bus and intercity buses. Each Indian state has their own government with its bus service.  They are basic but reliable and the cheapest way to travel.
There are 10 Indian cities with metro or subway systems: Delhi, Mumbai, Kolkata, Jaipur, Chennai, Hydrabad, Kochi, Bengalaru, Lucknow, Gurugram.
Note: You will find Females Only cars in metro systems and reserved seats in buses. This is to protect Indian women from sexual harassment in a male-dominant society.
Book a hotel with an airport pickup service
Many guesthouses and hotels offer an airport pickup service. The hotel rates for pickups will be slightly higher than a prepaid taxi, but in some cases, where your hotel or guesthouse is hard to find,  it's worthwhile to pay a little extra.  The driver will know the way or sometimes, he calls the hotel for a boy to come out and retrieve you.
Hire a driver or take a city day tour
India has a variety of options for travel: trains, buses, rickshaws/auto rickshaws and cars. Cities like Delhi, have an inexpensive hop on hop off tour bus.
Hiring a driver for a day or as an alternative to long distance travel is convenient and recommended if you want to get around quickly to local sights without having to buy a tour. Ask your hotel for their recommendation.
These days, there's Ola Cabs, a rideshare service you can book on your phone.  You can download the phone app to your mobile.
Indian VIP buses (avoid them!)
Backpackers on a budget will find the prices of a VIP overnight bus seductive. I do not recommend them and would go as far as recommending the train or the government bus over this! Indian VIP buses are owned by private bus companies and quality varies. There are no onboard restroom facilities. Many buses lack good maintenance, so chairs are often old, worn and buses do break down delaying your trip for hours. Many also lack decent space.  There are two main overnight seats on these buses- recliner chair and sleeping cabin. Although with recliner chairs, you may find the seat in front of you practically in your lap, it is still better than the sleeping cabins, especially if you're a girl. I took a VIP bus from Mumbai to Goa (it's a popular bus route). The cabins were bunk beds the width of a train berth, but they seat two people!  If you are single foreign woman and space is limited, they may pair you with a stranger, even if its a man!  Read more here.
 Indian Railways
Indian Railways  is India's train system. India is a lot bigger than it seems on a map and transportation delays are expected. Consider this when planning your schedule; try not to book your connections back-to-back. Give yourself at least a day or day and a half for transit time. Overnight trains will save your itinerary time but they can arrive super early in the morning or leave very late at night.  Plan accordingly and understand train etiquette in India.
There are many types of train classes. Some trains are "seasonal" or run only on certain days of the week.  During holidays, trains can be booked full. The good news is that India has extra tickets put on the side for tourists, called foreign tourist quota tickets. You can get them at the train station booking office, but often you'll have to wait in line and then see if there's any quota tickets available.
Book your India trains and buses online
These days, online booking makes trip planning easier. So far, I've used 12Go Asia for booking my buses and trains in Thailand and they've only expanded their service to meet India! Otherwise, three best website booking engines that Indians use are here.
Accommodations in India

Guesthouses, budget hotels & hostels in India
Guest houses, Indian budget hotels (check out my hotel in Kolkata) and hostels can run cheap and are generally similar in condition ranging from poor to moderate. For $6-24/night for a double, western bath with hot water, tv. 
Guest houses are usually run by a local family and can range from a house to a building.
Indian budget hotels can vary in quality also and the television in them is almost always broken. Always check to see if they have hot water. 
Hostels (yes, India has them now! yay!) have been popping up around India so many can have a fun, hip, youthful, feel to mimic India's modernized youth.
Midrange hotels in India
Okay, midrange hotels don't really exist in India and if it does, then it's not the same standard as the western world. While mid-range hotels can cost you anywhere from $20- $60/night range, this doesn't mean that the conditions will be "better or cleaner" than your 2-star accommodations. India hotels generally run either budget or expensive.
Staying at an ashrams in India
Meditation and yoga ashrams in India (read about my Indian Ashram experience) offer safe options to a stay. However, sometimes you'll be required to take part and abide by its rules such as abstaining from sex, alcohol, smoking, meat. Quality can range. I stayed at Sivananda yoga ashram where quality was wonderful and inexpensive. Then I visited free dorm at Amritsar's Golden Temple and conditions looked dismal (I was too afraid of the possibility of bed bugs)
.
Types of Scams in India
"Your hotel has burnt down"
This is a common scam used by hustlers who want to redirect you to a company they are getting a commission from to bring in new customers.  This is not a new scam and not specific only to India. I've encountered it before in other countries. Basically, whether it is your hotel or a tourism office, etc… which is closed or burnt down, you should always check first. Knowing this is a common scam, I always thank the person and then continue to press on. I tell them I want to look first before changing my plans, "…because I am meeting a friend there and they are expecting me.  "This kills their persistence and I usually arrive to find it was a scam.
Be wary of "tourism offices"
There are many tourism information offices and generally, they're private agents vs. an impartial government office. They might even claim to be the government run " tourism information office" (read about the  Delhi scam I ran into and how I dealt with this scam in India ). The actual tourism information office will not try to sell you any tour packages or drivers.  The real tourism office will just deploy impartial information.
Dealing with Touts, Scams and Beggars in India
As a tourist, one of all will inevitably cross your path. People have different approaches to handling this.
I'm always reluctant to give money to beggars for the simple reason: it does not encourage self-respect,  self-sustainance and in the case of children, it keeps them out of school.
Read my India Trave Tips for Scams Beggars Touts
Avoid donating money to anyone. Begging children can break your heart, but one can easily offer candy, chocolates, sweets, pens or food. Remember that children are also used to collect sympathy and sent onto the streets by parents or worse, a boss. However, the sugar can cause tooth decay and not all families can afford to send their child to a dentist.
If you give one child something, expect to be mobbed by many children who seemingly appear out of the blue.
Children and touts depending on the areas you're in, will persistently offer their services as guide. Some may follow you assuming that you've accepted or will eventually accept their services if they are persistent. If you don't want a guide, learn some bits of Hindi such as Chalo (go away), Nein (No) and speak it firmly to people so that they get the point. Chale Jao! spoken sternly, is a term I've found to work 70% of the time.
Fake Guides
There's a lot of fake guides in India (this is my humorous experience) and you'll spot them pretty easily. Many are children or men posing as a holy or spiritual servant and they will glom onto you and try to befriend you to get you to hire them as a guide. Sometimes, they simply want paid work and will make up the route as they've seen others do. But if you're not cautious, some will lead you to a bigger scam.  In Varanasi,  the biggest scam is when folks want to take you to the Old Burning Ghat.
Double-check your water bottles
Purchase only bottled water with unbroken seals. The reason is that sometimes people in India recycle bottles and refill them with unclean water. Also, after drinking your water, it's best to crush the bottle so that it's not reused.
Avoid torn rupees
Indians do not accept torn ruppees, but they will give them to you- read my tips on dealing with Indian Currency.
More India Travel Tips for First Time Travelers
Planning your first trip to India? Start here. What to Pack for India Backpacking? Check here.  Read about how to Get an Indian SIM , an getting an Indian Tourist Visa for U.S. Citizens
Best Travel Insurance for India
Standards and sanitation regulations  in India are different from western countries. There are a lot of stray animals and it's always just wise to be prepared for potential travel accidents.
Traveling India  for Solo Travelers ( Video playlist)
Check my "How I Travel India" playlist.  I've already covered the inside of Indian trains, how to get a tourist quota, how
to get your Sim card.  These are all filmed as I travel through India alone, so you can see the degree of difficulty or not.   I love India but I am certainly not invulnerable to trip difficulties or culture shock.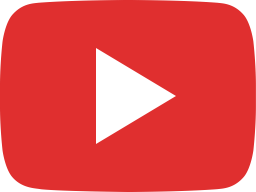 10 TOP STREET FOODS OF KOLKATA | INDIA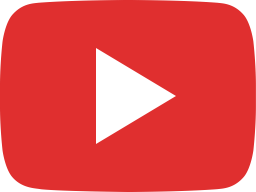 TOP 5 INDIA TRAVEL TIPS for FIRST-TIME Travelers 🇮🇳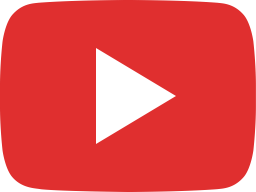 16 BEST THINGS TO DO IN KOLKATA (Calcutta) INDIA | KOLKATA TRAVEL GUIDE