Last Updated on September 15, 2020 by Christine Kaaloa
Social-distancing, self-isolating, quarantining, lockdown… You feel alone. You can't travel…
When traveling, days can blur into an enjoyable forgetfulness of time, engaging in exciting and new activities. When staying home, we have to actively find ways to make it interesting.
As a travel blogger, it feels weird to be writing a post on ways to self care during self-isolation. But this is the first time the world has had to collectively stay at home… at the same time. Admittedly, I panicked at the thought of living like a shut-in too, even though as a travel blogger, I manage a large part of my business from my laptop. The difference between then and now is that I am acutely aware of my shut-in-edness. Part of it feels like I lost my freedom. I refuse to go down like that…
Note: This post may contain affiliate links. Any purchase through them gains me a small percentage to help me maintain my site.
45 Ways to Self Care When you are Not Traveling
Handling Day to Day: You and your Community
The ways of self care when you are not traveling,  does not end…
1. Brush your Hair after you wake up!
After I posted this blog, I woke up the next morning and rolled into my daily home office couch and started to check into my email. Went to make breakfast and realized… how I haven't brushed my hair in three days! Yes, three. Not unless you count putting my hair up in a ponytail a form of brushing. Start the day right and at least brush your hair.
And ladies, remember to pluck your eyebrows at least once a week!
2. Get fresh air each day!
Too much shut in time will drive you mad. Getting fresh air is necessary. If you are in an apartment, taking a break on your balcony is a must. No balcony? Slide that window open and lean out. If your apartment has a complex to roam in, remember social distancing etiquette– at least 6 feet apart is safe.
Take a walk in  your backyard or around the block, depending upon your city guidelines. I take my dog Tinker jogging around the neighborhood.
3. Take a 10 minute drive in your car
 You can self isolate by hitting the road in your car. If you are making a grocery or Starbucks run, maybe just take the long way home. Avoid public spaces and minimize your contact with others. Sometimes, just a short trip to the beach and back can provide the inner calm and make you feel connected to your life .
NOTE!!! Please follow the guidelines of your government lockdown. I cannot stress this enough. Each city is different. If your city government requests no non-essential travel, then this can fall under it and it is up to you to research the specific guidelines. Please respect your community rules and do not follow this suggestion. Community safety first. 
4. Hug and Play with your Pet
Pets are a lifesaver in more ways than one- not only are they great de-stressers and healers, but they always want to be played with! Hug and play with your pet! Teach Fido new tricks. If I didn't have a pet of my own, I would go insane, either from boredom or burnout. As a dog lover, I wish I could recommend everyone to adopt a dog from the shelter. But they do require responsibility and constant love. Then again, so do you.
5. Home improvement: organize, clean and fix your home
I'm pretty sure when shoppers started a mad rush for the cleaning supplies, they took them home and started to clean. For instance, while grabbing the Clorox wipes (don't bother clicking, they're sold out everywhere on Amazon), I also picked up Mr Clean Erasers, which I am absolutely in love with! I got home and started cleaning as if there were no tomorrow, scrubbing bathroom tiles, greasy stove, …I pretty much made a lot of things white again! Then I started reorganizing and decluttering parts of my house, such as clothes drawers, gear drawers, etc..  It felt great being so productive and I made a cleaner and safer space for my lifestyle comfort.
6. Design your Home Office
A lot of us will be working from home, so it is the perfect time to start designing and re-arranging our furniture to make working from home more efficient and less distracting.
7. Design your YouTube Studio or film studio
Lights, camera action!… Many will decide to go live on YouTube and more businesses will move towards video and livestream to communicate to audiences and customers.  Designing your YouTube film set is a task in itself.  Your YouTube film set is part of your brand and creativity can play a large part in this. Unless you opt for studio lights, you want a room which is well lit. Then comes the choices of what you will feature in the background.
Tip: Looking for guidance on your setup, what gear to use for your budget or how to be confident on-camera? Check out my one-on-one video call service. I work both on GRRRLTRAVELER and with corporate professionals ; I can offer consultation on it all.
8. Design a Home Gym and avoid the "Quarantine 15"
With people spending their time indoors, a new goal for many of us will be how to avoid the "Quarantine 15" or the 15 pounds of weight we may add on as we cope with home quarantines, minimized travel and lockdowns.  Setting up a home gym so you can build a ritual space to do your workouts will help you stay on track even when your life drifts off it. Invest in some hand weights or clear a space to do yoga.
For workout inspirations, keep reading or scroll to "Maintain your Physical Health" section.
9. Take time for pampering
Pamper yourself! Do a facial or research home remedies to make eco-friendly and natural shampoo! Watch DIY beauty and makeup channels on YouTube to try out new looks and ideas.
10. Go virtual with friends and family via Google Hang out or Skype
Just because you're self-distancing doesn't mean you can't have a girls night or sleepover! Call the girlfriends up on Google Hangouts~ eat popcorn and watch a movie together, paint your nails and gossip. Dating? Set up tables in your individual houses and eat together. Family members can have this fun too by setting your computer or mobile phone up so that you can eat together or just touch bases.
Commonly used face-to-face apps: Facetime, Skype, Google Hangout or Zoom with friends.
11. Shop online
Malls are highly overrated. These days, we do most of our shopping online and my favorite spot is Amazon (I buy a lot of gear here.). Did you know Amazon bought Whole Foods Market and you can order your groceries online via Amazon Fresh or Whole Foods Market? Another favorite for grocery shopping is Fresh Direct.  Here is a list of places you can shop groceries online .
Note: During this time, a lot of folks are temporarily unemployed and freelancers are out of work. Knowing how to budget and master our money situation is of the upmost importance. Why not learn how to
Master your Money, Pay off Debt and Budget like a Boss
with this super bundle of
ebooks, cheat sheets and videos!
12. Take up baking
Baking is a way to pamper yourself, family and/or kids with sweet and savory morsels, such as cookies, scones, breads, cupcakes and muffins. Once you start it can get pretty addictive and one batch can last you for some time. But you don't have to limit it to carb loaded treats. You can bake casseroles and lasagnas or experiment with vegan casseroles (great inspiration list here)
13. Check in on the elderly
This is a critical time for elderly and health compromised individuals and not every may be as fortunate as you. During this time, many elderly folks cannot drive, but rely on public transport to get around. As this may pose a risk for them, they need the most help, so be an angel and check in on them by giving them a phone call or shout and see if they need groceries.  Some grocery stores may have early hours reserved for elderly. If you are certain you have not been compromised, you can offer to drive them down. If have enough groceries and supplies stocked in your cupboards, make them a gift basket of canned items and toilet paper and offer it to them. It will be appreciated.
14. Volunteer : Foster at a Pet Shelter
This is my 1000x favorite idea~ Ever wondered if you'd be a good parent to a pet? Need a cute and furry friend to pass time with temporarily?   Shelters need foster parents to care for lovable furbabies! Shelters are often overflowing with pets who have been neglected, abused, abandoned and need care, nursing and love. By fostering a pet you give a furbaby a chance for future adoption and a life of love. As a dog owner I can honestly say, a pet is soothing, healing and improves your mental health and heart, overall. If nothing else, you gain a temporary companion to care for–it might also train you to play catch or frisbee ! I promise you will not regret it.
Tip: Check with your local shelter. Due to the coronavirus and self-distancing, many will take interested fosters by appointments; nevertheless, they are more than happy to have you. 
Travel Inspired ways to Travel when you are Not… Traveling.
15. Research and Plan your next trip!
Okay, you know I was going to say this- I'm a travel blogger! But yes, eventually this coronavirus will end and when it does, I predict travel prices will be low for a couple of months to lure travelers back to destinations. When this happens, people will flood back to travel. So prepare yourself for the gates to open! Start your research now and  keep reading further…
Read How to Plan your First Solo Trip & 10 Tips for Planning your First Solo trip
16. Watch travel videos on YouTube
Keep travel juices flowing, by watching youtube travel videos of real travelers traveling far off places!   Check out my channel and support it. (Shameless plug here…hehe)
Many travel YouTubers cover a series of topics or destinations. For instance, as a solo filmmaker, I show you solo travel tips so you can get confidence for your own trips. I cover: city attractions, must try foods, unique hotels and I tackle challenges of a solo traveler such as eating alone and making friends.. everything I film is from a solo female travel perspective!  But there are different blogger styles. There are food channels like Migrationology, The Food Ranger, Chopsticks Travel.  Traveling couples might enjoy Kara & Nate or Samuel & Audrey.  If you are into travel and food challenges, check out Living Bobby and Harald Baldr.
Join my GRRR Patreon crew, support my solo travel video guides and get a peek inside my business of film and travel!
Due to the coronavirus, my income is rock bottom due to decreased traffic. You can also help by watching my videos and reading my blog posts. 
.
17. Fuel your passion with travel films & books
We are no strangers to travel films. Many travel ideas come from films showcasing a culture, landscape or food, in a way which inspires us to visit. There are many films which inspire me to visit a place. After watching a bunch of Korean dramas and especially, the Hallyu television drama Princess Hours, I visited Jeju Island and made my own K-drama film location tour. A fan of the popular American television show, Sex in the City, I took its film location tour in New York and after watching Laaga Chunari Mein Daag: Journey of a Woman, I craved returning to relive the wacky and mad culture of Varanasi.  The list goes on…
18. Take a one-on-one cooking class from Italy (via Livestream)
Are you a fan of pasta, Italy and cooking classes? Nonna means grandmother in Italian and now, you can take a pasta making class with an Italian grandma through a one-on-one cooking class via Video conferencing! Direct from Rome, Italy, you can have Nonna Nerina in your home instructing you in the traditional ways of cooking Italian pasta. Schedule a date for your online class (she is only available on weekends), they will send you a grocery list of ingredients and when you meet online, you cook together!
 Tip: Use my referral link to get 30% off (it is around $35 per 2 hour livestream class)! If you are traveling Italy, you could easily take a cooking class with Nonna Nerina through Airbnb Experiences ( highly recommended! Watch my experience here or below). 
.
19. Learn a new language
Wanna travel deeper and skip the anxiety of language barriers, then learning a country's language is highly recommended. Not sure if you want to commit to intensive learning? Start small with travel survival phrase books (I recommend Eyewitness or Lonely Planet books). If you decide to go full guns into learning a new language language, my favorite resource is Living Language books. I have a small collection of language resources from them and I could also borrow them from the library. I found them very easy to learn from and I could go at my own pace between reading comprehension and audiobooks.
20. Spend a night at the New York Metropolitan Opera
Opera fan?  Although the New York Metropolitan Opera has cancelled its opera schedule due to the coronavirus, live and for free, it is streaming opera nightly! Well hello, that's a bargain! Check out their schedule  here.
21. Do virtual tours of museum, zoos and theme parks
Can't be there in person? You can still get a taste of it. According to this list from Good Housekeeping, there are over 30 virtual tours available online. From 360 tours to web cams, you can peek inside the Smithsonian, Vatican, even Legoland.
For more live virtual tour action, check out explore.org/livecams to see into various livecams around the world from animal kingdoms, sanctuaries, oceans, etc.. It's pretty crazy. I fell down the rabbit hole and found this. One of my favorites is looking a livecam of honeybees or manatees. But for those who want to escape to the beach, here's one from Hawaii's famous Pipeline beach
22. Travel the world through you tastebuds and seek travel-inspired recipes
Time to tap into your inner chef for travel-inspired recipes and cravings! Maybe you've taken a Japanese cooking class on your last vacation or you feel like experimenting with cooking recipes of countries you'd love to travel. Some recipes are easier than you think! I took a momo cooking class in India and spent a year experimenting with variations of momos from my New York apartment.
Crave Nepali momos, dal bhat, Korean kimbap ?  These are things I've learned abroad and brought into my home kitchen. Check out my full video playlist on iconic foods around the globe for more exotic inspirations like the one below!
23.  Do a noodle lover's date night
Are you a noodle lover and miss traveling Asia or Italy? Noodle dishes are simple and ideal for a cold rainy night. Make a date with your favorite noodle~ from spaghetti, ramen, linguini, thukpa, chow mein.  Challenge yourself to see how many noodles you can travel this month!
-Want inspiration for your slurp? Check out my noodletastic playlist of must try food experiences which inspire.
24. Do a One-on-One Video Chat session with me
Since 2008, I've been helping travelers gain confidence in their solo journey and traveling alone. In 2012, I started filming my solo adventures to take you deeper into my local adventures, food and traveling independently. But outside of this, I have a  professional career in television and a broader background I have juggled along with my travel brand.
I am offering 45 minute One-on-One Video Call sessions with me. Ask me anything or just talk about life! I can help.  Wanna build a YouTube channel or blog brand around your passions or how to get sponsorships ? I know this. How can you gain confidence to start traveling solo or get paid to travel and live abroad by teaching English? I got this! Until now, I've only offered this to clients. This is to keep my business sustainable as you get customized solutions, which help you succeed in your personal travel dreams! Sign up for your consulting session today
25. Catch up on Netflix and Amazon Prime and ask friends for recommendations
Nothing wrong with being a couch potato. Nothing at all… Watching a good comedy, heart-warming love story or family fun programming on Netflix or Amazon Prime can be great de-stressors. I curl up to them a lot when I've been on my laptop the entire day writing posts, editing video and tending to business.  Both Netflix are paid subscription services with movies, tv shows, documentaries and original programming (which is getting quite good!).   Netflix is a monthly subscription and has a free trial period for new subscribers. Meanwhile, Amazon Prime membership has an annual charge at a slightly pricier price tag, as it also includes extras like:  free Amazon delivery, Prime reading and Audible books. Seeing as I buy much of my travel gear on Amazon and shipping to Hawaii is not cheap, I have Amazon Prime for shopping and movies, but Netflix for stronger programming and their Original series.
These days i've been getting into Original television series! My recent faves: The Boys ( Netflix-Superheroes gone corrupt); Designated Survivor – I prefer it to real life politics; Fleabag (Netflix – Witty and original), Cinderella and her four Knights (Korean drama Original series on Netflix), American Horror Story (Not original, but it is my favorite TV show)
Check out my Instagram post where I ask my community for WATCH recommendations
26. Do a Quick Hike or Surf
Hiking and beaches are a wonderful way to enjoy nature and remoteness. But it is important to remember, this should not be treated like a vacation day or a picnic. A lockdown is pretty serious. Depending upon what type of lockdown is in effect in your city, research your city/government guidelines to make sure this is okay.  Never linger or congregate. Get your necessary walk or stretch and then GO. Always practice safe-distancing.
WARNING!!! Please follow the guidelines of your government lockdown. I cannot stress this enough. Each city is different. If it your community does not advise visiting hiking, parks or beaches (even if they are remote), please respect your community rules and do not follow this suggestion. Your actions set an example for others and if you are breaking a guideline, you might be encouraging others to do this also. Community safety first. 
27. Organize your About Me travel album
One thing, I find comes in handy when I travel is having an About Me travel album stored on my mobile phone. This is for when I meet people and exchange stories and they want to know where I am from. Hawaii is a small island and people abroad often do not know where it is. A photo album of my home island of Hawaii, my dog, beaches, a snap of my family, helps cure curiosity and bridges the language barrier with locals. It is also a great ice breaker for a long haul trip on a train or bus.
28. Audio books
Being a multitasker who reads a lot of manuals to tell me how to run my own business, I have little time to spare on leisure literature. Thus, I have always gravitated towards audiobooks and podcasts.
Here is a list of free Audible books if you have an Amazon Prime membership +  a list of 10 free sources to find audiobooks.
29. Create a Pinterest board for Travel
Pinterest is a great way to research, keep track of favorite blog posts/images and brainstorm ideas. For travel, you'll often find inspirations from trip guides and tips to motivational ideas, packing advice and recipes and more. The beauty of Pinterest is that it is open to all types of interests from fashion to cooking, travel and more!  Feel free to follow me on Pinterest too!
30. Start a herb garden or work on a garden
There is something therapeutic about planting and growing things. If you've seen my instagram stories, you'll know my family's house has a garden, we grow green onions, bell peppers, eggplant, avocados, mangoes, lichee,… while our garden does not produce enough to feed a tribe, it is lovely to have fresh and organic ingredients from time to time. Living in an apartment, herbs such as rosemary, basil and thyme can be used in salads and sauces, while also adding a wonderful aroma to your living space.
31. Learn new skill or brush up on an old one
We all have passion projects and hobbies we've shoved on the side for the excuse of lacking proper time. Well now we have it…. TIME. Focus on the projects you've always wanted to, but never made time for. 
Online learning
Freelancers and digital nomads are no strangers to feeling like our online world is our priority.  But we're also looking for ways to improve our life and content.  Now that we have the time to laser focus our learning, now is the perfect time for online learning.
32. Take an online class from 450 Ivy League universities
This is one for the academic types~  Ivy league schools like Harvard and Stanford are hard to get into and costly. But here's a list of 450 Ivy League courses you can take online right now for free! Some are free and some require a workaround.
33. Master your travel photography skills
As travelers, we all want to take a photography to the next level. At least enough to dazzle our friends. But some travelers are also inspired to master their photography for more. Check out this Photography Super Bundle of 21 resources and presets or check out the How to Become a travel photographer by Finding the Universe's travel photographer, Lawrence Noah.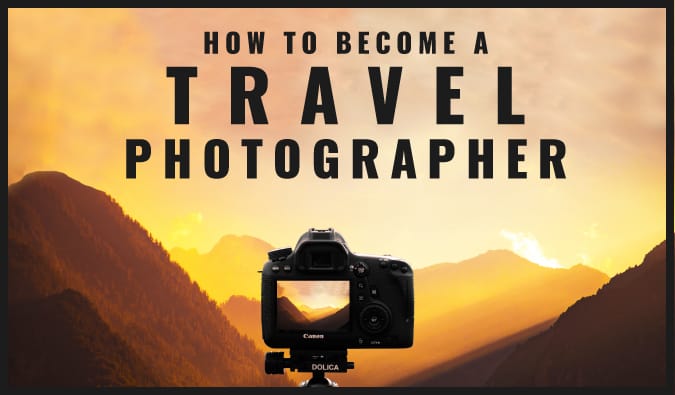 34. Learn the Business of Travel Blogging and Influencing
Want to learn how to become a travel blogger or content creator of your own travel or influencer brand? Many travelers dream of traveling for their job and even being a travel blogger and take a lot of steps to figure out, especially if you are doing it out on your own. Fortunately, SuperStar Blogging: The Business of Blogging course helps you skip all the steps I did.  I did a review of the blogger program early on. It has only improved over time with more guest experts to share more details to help you turn your blog into a business.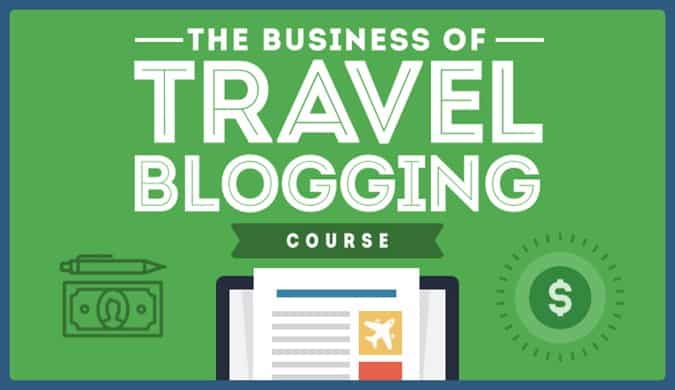 Maintain your Physical Health
Going couch potato was never healthy. Being that my job forces me to work at home – a lot- I can honestly admit, being active and staying fit requires discipline.
35.  Meditate or do breath work
During this time, panic attacks or feelings of overwhelm  may happen more regularly. Dark thoughts may come to make you feel hopeless or like life lacks meaning. Guided meditation, yogic (or pranayama) breathwork or just taking a 2 minute time out to breathe  and step away from your focus can be good for resetting your mental awareness.
36. Prayer
Prayer is a powerful thing. When life feels beyond your control and out of your hands, prayer makes people feel safe and calm, believing in their faith of the ultimate good.
37. Sleep Well
They say you should be getting 7-9 hours a night and the Sleep Foundation recommends things like having a regular sleep schedule, daily exercise and having relaxing bedtime rituals.  While you may not feel physically active during the day, your mind, emotions and stresses can wear you down like a marathan. Get the sleep your body deserves.
Travel Tip: Get a Fitbit Charge 3 to record your sleep journal. My Fitbit Charge tracks my sleeping patterns down to minutes and measures my REM, and Deep sleep time (it is a large reason why I bought a FitBit!) Due to the fact I have my own business and have bad sleeping habits, so tracking my sleeping patterns were essential in helping me find balance.
38. Do yoga online or livestream
So you can't visit a yoga ashram or  travel to India to learn yoga. Have a yoga mat or weights at home? Create a space for your home gym and hit those online yoga classes via YouTube (Yoga with Adrienne). There are also podcasts and livestream (my favorite yoga style is livestreaming here). You might also call your local yoga studio and see if your favorite yoga guru is offering livestream classes.
39. Start a YouTube playlist for a Bollywood dance workout
 Some of you may know i'm a fan of Bollywood movies (check out my top 26 all-time best Bollywood movies). I'll share a secret that my YouTube viewers do not know… hidden between all my travel videos on my channel, I have a secret playlist of music videos what I used to dance to. Yup, it is a playlist of Bollywood videos which make me gyrate and wiggle to fun bouncy upbeats. My playlist is a bit little dated but they still carry a healthy vibe!
40. Join an online workout program
Workout and health communities are taking to workouts online, via youtube videos, video and livestream subscriptions. I used to be a huge fan of BeachBody's 90X DVD routine– they have an On Demand subscription. For those who want to avoid subscriptions, here's  Focus T25 Shaun T's DVD workout for the quick burn.
Dealing with Depression or Anxiety
The average person has occasional bouts of depression and loneliness, but challenging times like these can easily trigger depression, alcoholism, suicidal ideas and anxiety. I know, the U.S. is only now going through coronavirus spread and I find myself go through lethargy, and feeling like my work is meaningless. It is a strange tipping scale feeling which comes out of the blue.  Acting quickly is key.
41. Keep Virtual Contact with Friends
Isolation can breed loneliness and in stressful times like this, most of us need an outlet or someone to talk to. Do face-to-face video chats with friends and family. Do not bear it all alone. Commonly used face-to-face apps: Facetime, Skype, Google Hangout or Zoom .
42. Get active and be productive
The moment you sense yourself withdraw into depression, it is time to snap into a different perspective. Get out of your head and clean the house, organize your photos and office, call a friend or step outside, look at the stars and breathe, watch my YouTube video on travel. Don't think. Don't feel. Just observe the facts. Focus on actions and distractions. They are very helpful at this time. The more you focus on doing, you get out of your heads… and that is what travel would normally allow us to do.
43. Know your important numbers
Know your mental health resources and numbers. Times like this can trigger suicidal ideas, depression, suicidal ideas, anxiety, alcoholism and more. If that dark cloud ever gets too overcast, please call the National Suicide Prevention Lifeline is 1-800-273-8255. Other important numbers to know employment or unemployment assistance, your doctor and health provider and the nearest Urgent care drive thru in the case your doctor advises you go.
44. Detox from social media & reclaim your feed
If you're American, you're likely getting two types of updates in your Facebook feed – politics and coronavirus updates (along with a lot of misinformation).  It gets overwhelming. Clean out your Facebook and Google search history.
Google and Facebook store your search history to help personalize your experience by showing you more of what you are interested in. During this time, clicking on articles will Facebook can be like a vortex which can take you down rabbit holes and the more you click on internet articles, the more Facebook and Google will serve you related posts and ads. Thus, it is a vicious cycle which can send you into seeing stressful news, even in your friends' feeds. First, clean out your Facebook and Google privacy settings.
Your Facebook Activity Log is a record of all of your search activity, while you can't clean out that, you can control the information Facebook gives to Google and third parties. For instructions on how to clean your search logs, check out Mashable's instructions. Here are steps on how to empty your Google search history.  It is helpful to clean your search history periodically or you will feel bombarded by the subjects you search.
45. Home Resources for the Coronavirus
This will be a rolling list of resources i'll update as I learn more about safety and self-care practices during these times:
Tips from a New York doctor dealing with patients | Dr Dave Price (YouTube video) 3/26/2020
How do you treat your grocery items after you get home? Here is a good YouTube video for that. We do not realize how many things we touch when we shop.
Live map of coronavirus cases, reported deaths and recoveries via Worldometers
46. Watch How I am spending my time during lockdown
What would you add to this post? What are your Ways to Self Care When you are Not Traveling?