Last Updated on April 4, 2022 by Christine Kaaloa
Kyoto cuisine is famous throughout Japan for its refined, traditional and delicate taste. As a city, of 1.475 million it is known for its geisha and tea houses, wooden houses, and shinto shrines. As a  city surrounded by lush mountains, it is for its quality water and its techniques in preserving food . I'm going to share this Kyoto food guide of 12 must try foods of Kyoto.  
Watch Kyoto Food Guide: 10 Unique Japanese Food Experiences of Kyoto
12 Must Try Foods of Kyoto
Kyoto is known for its excellent water, matcha products, being an in-land culture…. Here are must try foods unique to Kyoto.
1. Yodofu
Yodofu is a soft boiled tofu with vinegar sauce. Sound simple right? Don't underestimate these simple dishes as it need clean water and quality soybean to process a good tofu. Kyoto has meet all of its criteria. Due to Kyoto's excellent water quality, you'll find premium tofu in this city.
Yodofu has a mild and creamy texture and taste. It practically melts in your mouth. With green onions, a dash of ginger shavings, your mouth will feel a gentle, pillowy explosion of soft but delectable flavors.
Where I had this : Tofu Chaya Sagatofu Sanchu, off the main street of Arashiyama at the entrance of the bamboo forest.
2. Tsukemono
Tsukemono is Japanese pickles or pickled vegetables. This is what Japanese and Kyoto-ites traditionally use to flavor their rice and dishes. They make great side dishes for a meal and there's a large variety.  Being an in-land city without access to fresh seafood, Kyoto developed its own pickling techniques to keep food from spoiling.
At Tsukemono Nishiki Takakura-ya at Nishiki Market, you'll find a variety of tsukemono both, for locals and for tourists who want to buy them as souvenirs.
3. Nishin Soba
Kyoto is known for Japanese cold buckwheat noodles called soba. Nishin Soba is buckwheat noodles with herring. It's a popular noodle dish in Kyoto.
4. Kamaboko (aka fish cake)
Kamaboko (also known as fish cake) is pureed white fish, occasionally served with green onions and ginger. It is a popular seafood option of Kyoto and it is used in a lot of foods. They come in many shapes and sizes from deep fried to on a skewer. Maharu Kamaboko has the largest kamaboko assortment in Nishiki Market. Being an inland city, I was told that Kyoto is not known for its fresh seafood. Thus, seafood is best fried or flavored to hold preservation.
5. Yuba & yuba soft serve
Yuba soft serve is found in many places in Arashiyama. Yuba is tofu skin; it is when soymilk or soybean products are boiled in hot water and a thin film rises as a result. The film is scraped and dried; it is called tofu skin. Japanese use it in various foods such as tofu, fake meat, the wrinkly skin for cone sushi, donuts, yuba stew,  etc…  Yuba alone has a light nutty flavor and a weird rubbery texture.
At Konna Monja in Nishiki Market, you can sample delicious yuba donuts at 10 pieces for 300 yen or try their yuba sashimi! At Arashiyama there is a soft serve shop across the entrance of Arashiyama forest, where you can see it being made from the window and buy a cone for 300 yen.
Want to try a yuba meal? Saga Tofu Ine North (19 Tsukurimichi-cho) sits across Arashiyama's Tenryu-ji Temple and is known for vegetarian dishes made with yuba.
6. Matcha Green Tea products
From Match Green tea soft serve, smoothies, Kit Kats and cookies, you'll find there are many Matcha Green Tea cafes and desserts in Kyoto. 30 minutes from Kyoto is Uji, the birthplace of Japanese green tea and in Kyoto, there is a shrine dedicated to the tea at Kenninji temple in Gion's Higashiyama neighborhood.  The founder of Kenninji – Buddhist Priest Eisai – brought the tea back from China; the tea was to keep monks awake and mentally alert during their meditations. Today, it is Kyoto's proud tea mascot.
7. Soft Serve in Kyoto
Soft serve in Japan is not just ice cream. Experiencing Japanese soft serve feels softer, lighter, buttery and milkier than ice cream and it is not overly sugary.  Arashiyama Bamboo Forest neighborhood dessert shops possesses the most interesting flavors with small menu of two to three flavor choices, such as yuba, matcha green tea, black sesame, bamboo and sakura (it's seasonal and sold during cherry blossom season) .
8. Bamboo Udon
At Arashiyama Bamboo Forest, you can have bamboo udon. "Why bamboo?" you ask.  Well, at Arashiyama Bamboo Forest… why not?
The udon at Tofu Chaya Sagatofu Sanchu (outside the bamboo forest)  is bouncy and the broth has a delectable balance of vinegar and soy sauce. The fresh bamboo has a light sweetness and you can meditate on its nature as you look back at shooting bamboo in the forest.
Where I had this : Tofu Chaya Sagatofu Sanchu, off the main street of Arashiyama at the entrance of the bamboo forest.
9.  Okonomiyaki (Kyoto-style)
Okonomiyaki is a must try food of Kyoto. It is like a Japanese pizza and although this Japanese pizza originated in Osaka, okonomiyaki has its unfolding styles across Osaka, Hiroshima and Kyoto.  In Kyoto, okonomiyaki is like a crepe or taco, with its vegetable and cabbage fillings folded into the pancake batter.
Where to eat Kyoto Okonomiyaki: The best place to try okonomiyaki in Kyoto is at Issen Yoshoku Kyoto; it is the birthplace of the Kyoto okonomiyaki.  The small but fun restaurant has an ambience and character you cannot miss, with memorabilia and retro art from older Japan and sitting manequins to keep you company if you're sitting alone.
10. Kaiseki Meals
Kaiseki meals are traditional multi-course Japanese meals, aimed at balancing taste, texture, appearance, and colors. Typically they range six to 15 courses, although the average is nine courses. Thus, as Japanese haute cuisine they can be pricy. Pontocho Alley (or food alley) in Downtown Kyoto offers a street long of small restaurants offering some of the best kaiseki dining in Kyoto.
11. Limited Edition
Japan has cool limited edition snacks and treats. Typically, they are western brands that Americans know and love, but with a special Japan twist due to city, season or popular specialty.  Matcha Green Tea Kit Kats (dark and light versions) and Sakura Sake flavored Kit Kats are easily found at Don Quijote stores (one of Japan's popular discount stores) and make perfect souvenirs to take home. I've also seen different flavored Cokes to a Coke can with the Osaka emblem stamped on it. Starbucks has a limited edition peach frappucino to herald summer.
12. Cherry Blossom desserts and treats (seasonal)
Cherry blossom seasons (aka Sakura season) lasts about a week, so it is a season that Japanese love celebrating with hanami (cherry blossom watching) gatherings and special sakura flavored wagashi (aka sweets) and desserts.  You might stumble across sakura sake and jellies, which contain an edible sakura flower inside. Common are soft serve and candies, which are sold at convenience stories and confectionaries. Check out a list of my Top 10 Sakura flavored Japanese treats
Kyoto Travel Guide of 29 Best things to Do in Kyoto
Getting Around Kansai
  The travel distances between Osaka, Nara and Kyoto are close. You do not need a JR metro pass but can suffice with your ICOCA card, PASMO or SUICA.
Japan Railway | Japan Rail Pass (JR Pass)
The Japan Rail Pass is the perfect option if your itinerary is crunched with cities and very little time. JR Pass Options are sold in 7 day, 14 day and 21 day categories, and it includes all JR trains (Shinkasen, Express, Local, etc..), the monorail to/from Haneda airport,  highway buses and more!  Most popular : 5 day flexible East Tohoku JR Pass
Where to Stay in Kyoto
Glansit Kawaramachi Capsule Hotel was a favorite stay of mine. Located one or two streets from Pontocho Alley and 4 minutes from Gion Station, it was smack in the heart of downtown Kyoto and a five minute walk to Gion, crossing Shijo Bridge .  The capsule hotel  rates are reasonable for Kyoto too. I'd happily stay there again.
Comicap Capsule Hotel is a coed capsule hotel with a manga cafe theme, it houses a library of manga, a comfy and cute lounge area for eating and for kicking back and luxuriating on your own reading bed.  Located 8 minutes from Gion station and not too far from a bus stop.
Kyoto Travel Resources
Get your Japan SIM card
FREE $40 AirBnB Credit ​
BEST Travel Insurance for Japan
Tours to take:
3 hour Nishiki Market Street Food tour sample Nishiki Market faire, learn about geisha & maiko culture and more.
3 hour food and cultural tour in Gion Explore standing bars, tapas, and Gion entertainment
Kyoto Evening Gion Tour Kaiseki meal, learn about Geisha & Maiko culture and more
What would you add to this Kyoto food guide of must try foods of Kyoto?
Kyoto Travel Videos
(Video Playlist with Nara & Osaka trip guides)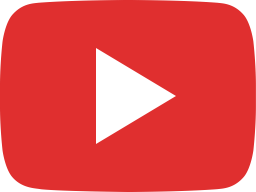 GEISHAS & GION: 15 Things you MUST KNOW | KYOTO Travel Guide | WATCH BEFORE YOU GO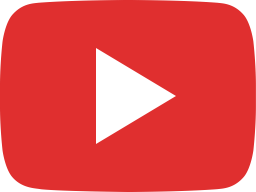 KYOTO NISHIKI MARKET FOOD TOUR | 11 BEST FOODS of KYOTO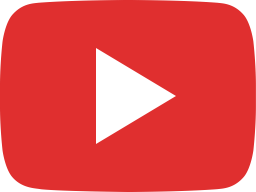 ULTIMATE DOTONBORI FOOD TOUR | LARGEST JAPANESE FOOD STREET IN OSAKA