"200 baht, 200 baht! I give you deal. Buy one drink and you see all the acts! You not get this kind price from anyone else." This is what the skinny Thai man quoted, as he whipped out a laminated menu:
1.  Puxxy shoots ping-pong balls

2.  Puxxy blows balloons
3.  Puxxy writes letter
4.  Puxxy blows out candles
5.  Puxxy sews
The list went on…
I was standing before the door of one of Bangkok ping-pong show in Patpong, staring at a jaw-dropping menu of 25 acts!
A night in Bangkok Patpong ping pong district…

Years ago, Bangkok's Patpong district got a seedy rap for its sex industry, as age-washed, unattractive male tourists prowl young twenty-year old Thai bodies in exchange for baht. Today, not much has changed. It's just gotten more commercial. Neon signs blaze over shady strip joints and Thai men openly approach men and women with ping-pong menus.
You see ping-pong show? I give you deal.
It's all a hard sell.  Meanwhile, inside the club, young girls writhe around a silver pole, naked and dressed only in a thong bikini, looking as bored and lifeless as a grocery store girl, bagging groceries at the end of her shift or a 9-5 office drone, staring at her computer screen all day. It's the least exciting and un-sexiest thing you can imagine and for them, it comes across as a chore.
I didn't have the balls- no pun intended – to go to the strip full solo. 
What gal isn't a bit curious of women,  who can blow things out of their privates? It's a rare talent.
I'd been to Bangkok four times within the past two years, hoping to find friends to go with. My fourth time to Bangkok was the charm.  I met three travelers (a Canadian girl and an American expat couple) with matching curiosities at my hostel.
Puxxy Power: Who knew there was so much untapped potential in my nether regions?
200 baht (around $6.50) and a drink was the deal we took for entrance fee. We walked upstairs to a lonely bar room. One male client, a tourist with a normal Thai girl, was sitting on the vinyl seats as 4-5 G-stringed girls of various shapes and sizes, danced on stage. We each ordered our drinks, but I couldn't bring my lips to touching the cup.
As tourists, we stood out. We were of the freshest sport.
First act: "Puxxy shoots ping-pong balls".
The act was straight-forward. It didn't lie.
Pft! Pft! Pft!
Ping pong balls came flying at our direction, bouncing off the floor and to our booth. We dodged.
After the act, the female performer came up to us to ask for tips and a drink. A ladyboy performer sat next to us, flirting and acting like a curious intermediary, and making us uncomfortable. He seemed shifty, like a secret club guard dog.
Second act: "Puxxy blows out candles on a cake."
A cake was rolled out and lit with 6 high candles. A dancer with reading glasses (she must have bad eyesight) inserted a straw into her privates and proceeded to blow each candle out.
Done with her act, she expected retribution. She walked to us with an extended hand and a demanding, business-like demeanor.  We signaled "No". She left mumbling rubbish Thai under her breath. We were cheap clients.
Third act: "Puxxy knits"
A ball of yarn is in the girl's cootie and safety pins are pinned to her *owwee* place, as the girl knits with legs spread. Gross!
Though these acts were mesmerizing, by the fourth puxxy act: "Puxxy writes letters," feelings of vomitous shame and guilt started to set in. Then came self-contempt and humiliation… It was barely five minutes into the show and our group was feeling queasy.
Bangkok ping-pong shows aren't easy to watch if you're a woman
The acts began to blur into one opaque wall of demeaning shame. This wasn't the Las Vegas-type freak show entertainment we imagined it'd be. It wasn't a fun show.
For ping-pong performers, these shows are a dull, dangerous and degrading job. You could feel the dirt of it, the lifestyle of scabs, regular Bangkok scams and under-aged prostitutes, working for a club boss and meagerly getting by.  As tourists sitting and watching, we realized we were endorsing this kind of livelihood; feeding its existence !
Could we make it through 25 acts? No. The sixth act was our limit. Done!
What is the Bangkok Ping pong show scam?
600 baht each?!
At the cashier's counter, the bill had inflated three times the 200 baht quote. A short bullish female manager emerged and pulled an excuse, that the sales guy outside didn't quote the right price. Secretly, it boiled down to the fact, we hadn't tipped the performers or bought more drinks.  Our refusal now prompted the manager to put a lean on us by threatening mafia action! Our watchful ladyboy was now, her sidekick.  It was a scam.
My mind raced, Would they bar our exit next? Could they do anything in front of the other club visitors?
We huddled and quickly pooled our money together to decide upon a compromise. Our 6 foot tall token male, Richard, told the manager we'd pay  200 baht extra as a group; afterall, we'd only been there for 5 minutes. Shoving the money into her hands, we all turned for a brisk escape, running down the stairs and out through the shopping stalls.
Whew!
How common are Bangkok ping pong show scams?
Fortunately, the scams I've encountered in past travels haven't been physically or life threatening. Although I've come across my share of close calls and scares, I've found most con artists want money and don't want to resort to violence to get it. Still, you never know…
I hadn't read warnings about ping-pong scams before to know this was something to beware of. But after returning to my hostel and Googling it on the internet, I found what we experienced was common.
Many people, including two women I met later, have met a "manager with a lady boy sidekick who barred their exit from the club until they paid" the extra money. One girl I met even said the manager locked the door in front of her and pushed her around a bit! Fortunately, no one was ever hurt. I guess I/we were lucky to be in a group of four with a male.
This was the one time I encountered a scam and was glad I wasn't solo.
 Note:  The flourishing of Bangkok's sex industry fuels human trafficking and a modern-day slavery. By supporting these sex clubs and ping-pong shows, we're encouraging this way of life. Interesting article from Pulitzer Center about the reality of these women  (here).
Note: Looking for things to do in this area alternatively, you may want to go to Patpong night market for souvenir shopping, there's a lot of street vendors. Closer to the BTS Skytrain, there's also many normal massage shops for tourists and a side street of street food, where you can sit at a stall and slurp on a bowl of noodles. I stay in this area a lot due to the sidewalk food vendors in the morning and tucked away in some of the side streets.
Ever experienced a Bangkok ping pong show scam? 
Get my BANGKOK Travel Secrets Eguide for information on Bangkok dentists, medical tourism and more!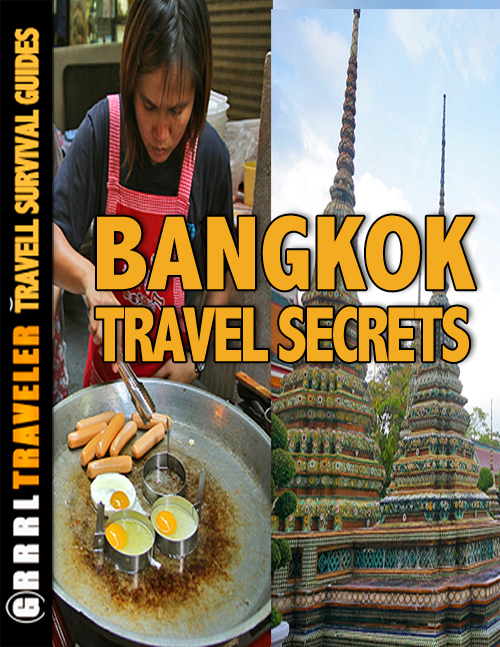 Book your Thailand bus and train tickets in advance

Best Travel Insurance for Thailand
American travelers often pay a premium on travel insurance.  World Nomads offers economic solutions for travelers who seek security and peace of mind.  It covers 150 countries. Read reasons you NEED travel insurance.
Watch Thailand Travel Guide videos for Solo Travelers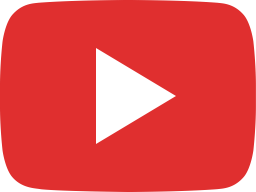 10 THINGS TO DO IN PHUKET | Phuket Travel Guide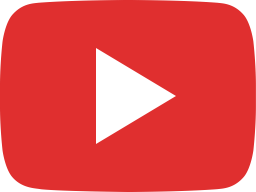 HOW TO USE BIDET SPRAYER TOILETS ( aka BUM GUNS IN THAILAND !!)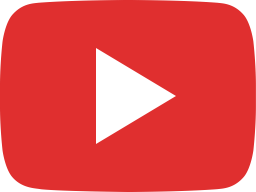 7 ELEVEN IN THAILAND | Shopping in Thailand